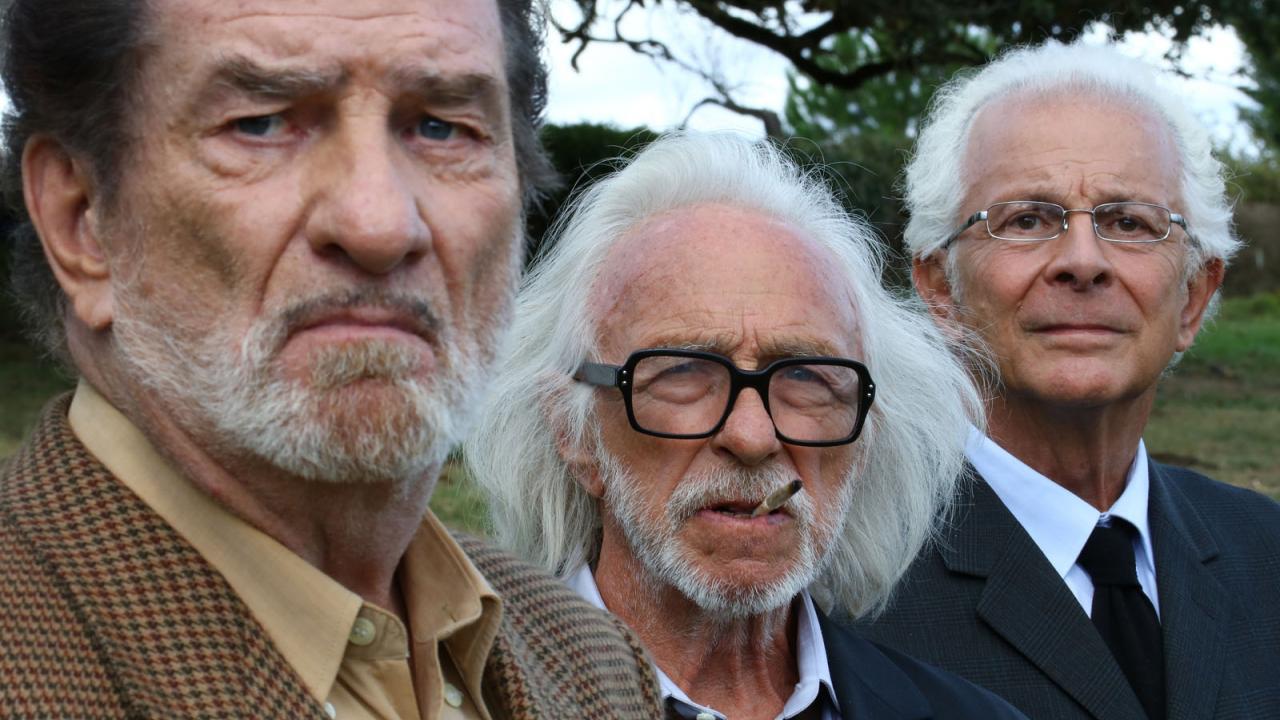 Pierre Richard, Eddy Mitchell and Roland Giraud are the three endearing grigous of this adaptation of the successful comic strip.
Released in the summer of 2018 at the cinema, The old furnaces is coming this evening on France 3. The pitch? Pierrot, Mimile and Antoine, three childhood friends in their 70s, have understood that aging is the only known way not to die and they are determined to do it in style! Their reunion on the occasion of the funeral of Lucette, Antoine's wife, is short-lived … Antoine stumbles upon a letter that makes him lose his mind. Without providing any explanation to his friends, he set off at a high speed from their native Tarn to Tuscany. Pierrot, Mimile and Sophie, Antoine's little girl pregnant to the teeth, then set off in pursuit of her to prevent her from committing a crime of passion… 50 years later!
Here's our review: It doesn't start out well. Pierre Richard tries to sabotage a bank branch with a walker lookout, then goes to pick up Eddy Mitchell at the exit of the Meuricy retirement home (hear "Die here", lol). The gaguesque spirit of the original comic book, carried by dialogues "À la Audiard", is certainly respected but the transition from boxes to shots and bubbles to punchlines often makes one fear the worst in terms of incarnation. Then, as the plot elements fall into place and the actors take full ownership of their characters, The old stoves trades his cushy anarchy for a tenacious melancholy. Richard, Mitchell and Roland Giraud embody three prankster grandpas born in a countryside that has long lived to the rhythm of the large local factory. When the former trade unionist (Giraud) learns, fifty years later, of his late wife's affair with the hated boss, he decides to avenge his honor by killing the lover, now bedridden and living in Tuscany. His two posts, accompanied by his niece, will they prevent him from committing the irreparable? Crossed beautiful staging ideas (the three flashbacks of the film each benefit from an adapted visual treatment), The old stoves Little by little, the veil on his real intentions is raised: to denounce the denial of reality which plunges men into deep despair. It's as sad and beautiful as this subjective shot of Giraud looking up, his eyes wet, the empty side of the bed.
Christophe Narbonne
The trailer for Old furnaces, while waiting for its sequel, which is currently filming: