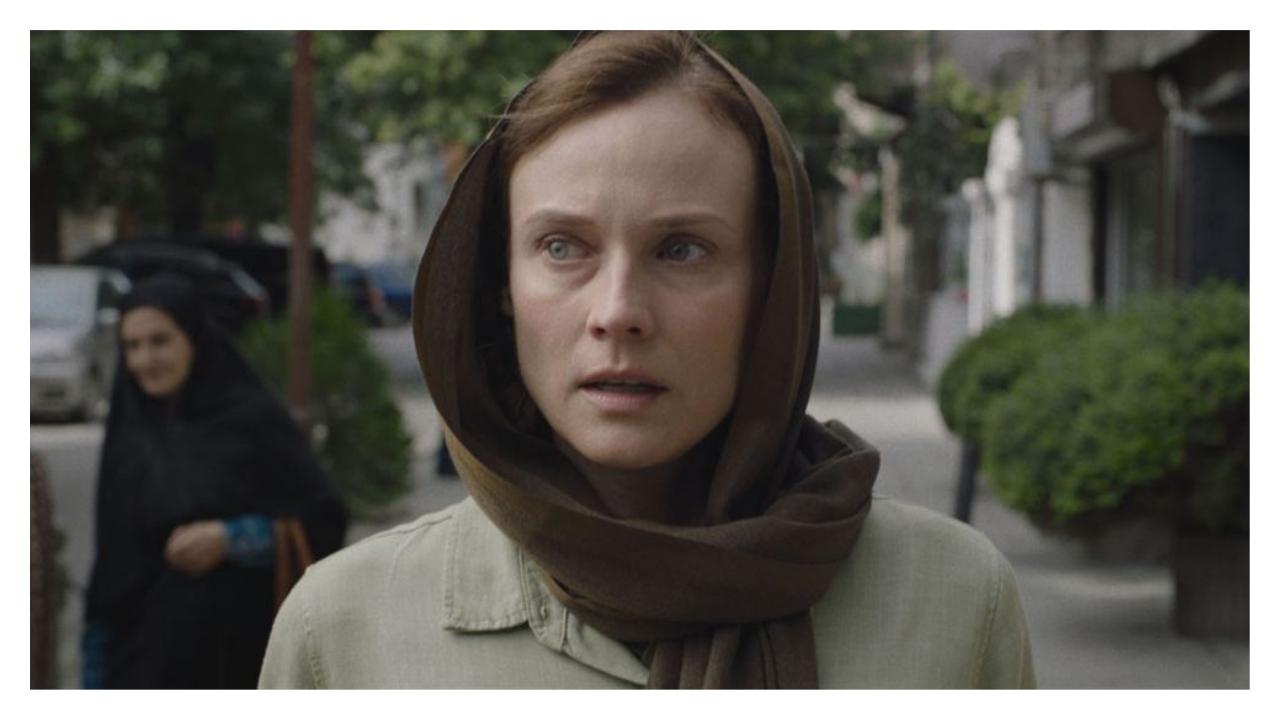 Interview with a happy actress.
Chérie 25 continues its program of portraits of exceptional women with In the Fadeby Fatih Akin, a drama carried by Diane Kruger, who is devastated by the sudden death of her husband and child in a bombing, and decides to get revenge. During the summer of 2019, we met the actress to talk about The Operative, in which she superbly portrays a Mossad recruit in charge of an infiltration mission in Iran. She then had to continue with 355 of Simon Kinberg, find Guillaume Gallienne then to camp Marlene Dietrich in a series. Flashback, waiting for the replay ofIn the Fadewhich she had spoken about during this interview.
What made you want to play in The Operative ?
Diane Kruger: I had seen and loved Bethlehem, the first feature film by Yuval (Adler). And I got hooked on his screenplay both for his treatment of the daily life of a secret agent on an undercover mission and for the psychological aspect he was able to develop in it beyond the suspense of the situation and of course, unfortunately, the topicality of its subject, in view of the current tensions between the United States and Iran
After In the fadeyou explained that you wanted to put the soft pedal on the shoots…
Yes and that's why I only accepted supporting roles or even participation in Welcome Marwen by Robert Zemeckis and JT LeRoy (still unpublished in France) with Kirsten Stewart. I needed lightness. In any case, not to carry a role on my shoulders for months and months. However, after accepting The Operative, I really thought I couldn't do it because I learned that I was expecting a child just before the shooting. But Yuval agreed that I could turn pregnant and I admit that I was happy not to have to spend my pregnancy on a couch eating Haribo! (laughs) So I will necessarily have a special memory of this shoot. The experience there was intense but I had regained an enthusiasm for playing. I was ready again
How did you build this undercover secret agent character?
The Operative is adapted from The English teacher, the novel by a former Mossad agent turned writer. But the character that I play is inspired by a woman who really existed. And I was lucky enough to be able to meet her while she was living in hiding in Israel. And then Yuval loves to read, discuss very early. This clarified things in this very dense and very complex scenario and made the filming much smoother.
Speaking of secret agent, you had already been offered to play in a James Bond?
No, but it never really tempted me to be a James Bond Girl. Except the one played so magnificently by Eva Green in Casino Royale, the only major female role in the franchise, in my eyes. There, I was jealous! (laughs) But I happen to be about to become a secret agent again in 355 by Simon Kinberg (X-Men: Dark Phoenix), this project initiated and produced by Jessica Chastain. A kind of Jason Bourne feminine with 5 secret agents joining forces against a common enemy: an American (Jessica Chastain), a British (Lupita Nyong'o), a Colombian (Penelope Cruz), a Chinese (Fan Bingbing) and therefore a German. I play a real badass with a lot of fight scenes with Jessica. And I'm excited because it will be a first for me! I am replacing Marion Cotillard – initially planned for this character – and I can testify, thanks to what I experience on this project, of the concrete strength of feminism in Hollywood. I had never found myself on such a set between equal pay for men and women, everyone's participation in the creative process and the fact that, shooting in the heart of summer, all our children could be on set. I have rarely felt so enhanced and I could not have dreamed of a better first shoot after giving birth. Everything remains family despite the importance of the budget. Everyone is there for good reasons and you don't feel like part of a machine at all.
You felt a change in the proposals you receive, after the Cannes interpretation prize for In the fade ?
Yes, both quantitatively and qualitatively. I am no longer being offered the same roles. It must be said that I am now a little too old to play the young premieres and that suits me very well! (laughs) And I'm spoiled. After 355I will turn The Almond and the sea horsethe third film by Guillaume Gallienne in English then the series in 6 episodes on Marlène Dietrich, developed by Fatih Akin.
I imagine that camping this myth is a dream for you?
Yes, but above all a real challenge. We're shooting in a year and I'm as excited as I am scared. I will have to get rid of the myth to apprehend her as a woman. Fatih like me must find the right distance: pay homage to him while telling his daily life necessarily more down-to-earth… but without damaging the myth!
In the fade: failed thesis film [Critique]
The day Tarantino (really) strangled Diane Kruger on the set of Inglourious Basterds