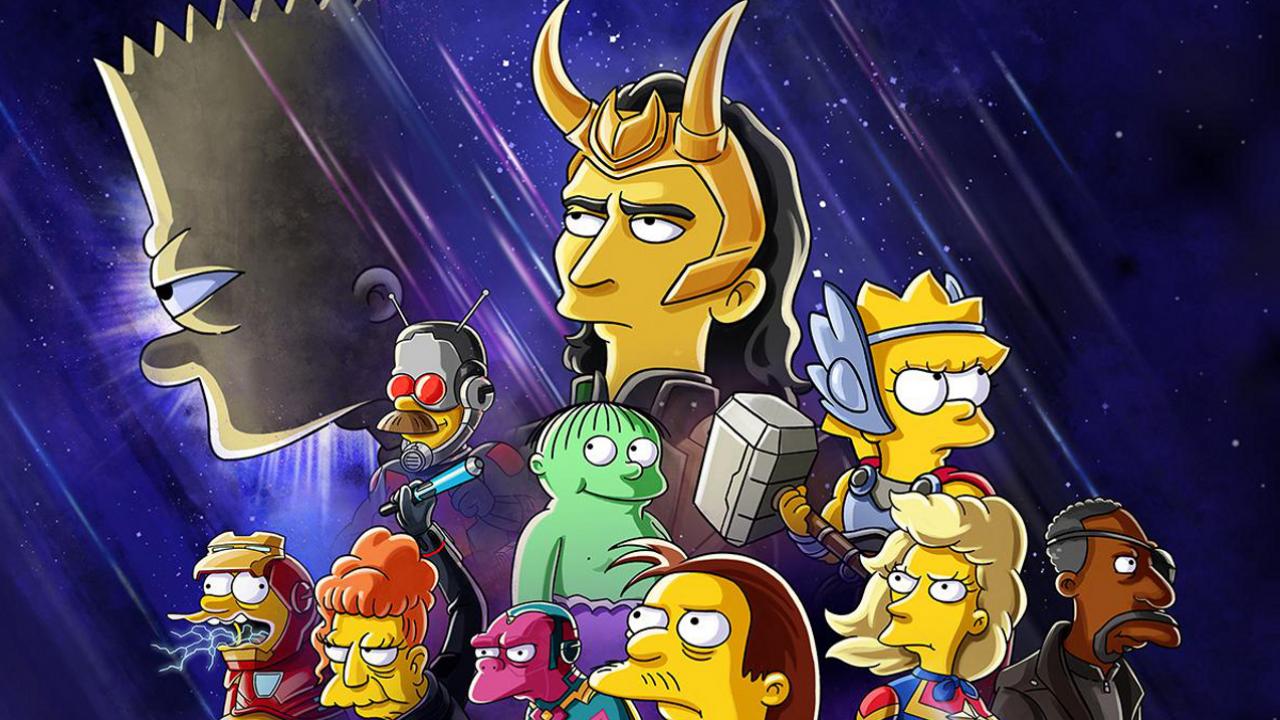 "The Good, The Bart, and The Loki" will be a short film to be streamed on Disney Plus.
Disney definitely likes to juggle the licenses to which it has the rights! After the crossover between Maggie Simpson and Star wars, Disney Plus will soon offer a new short film, which will cross The Simpsons with Marvel.
Entitled "The Good, The Bart and The Loki ", this new story will see the God of Mischief being (again) banished from Asgard. He will then have to face his toughest opponents to date: The Simpsons, Springfield's most powerful heroes. We will thus find Ned Flanders in fake Ant Man, but also Moe Szyslak in Vision, Milhouse in Hawkeye, Barney in Iron Man, the simpleton Ralph Wiggum in Hulk and even Lisa in Thor!
Mischief comes to Springfield (well, even more mischief). Discover the short film The Simpsons: The Good, the Bart and the Loki, streaming from July 7 on #DisneyMore. pic.twitter.com/DncKfvKCxm

– Disney + FR (@DisneyPlusFR) June 30, 2021
According to Deadline, this crossover event will pay homage to the Marvel Cinematic Universe superheroes as well as its villains, since Loki will eventually join forces with none other than Bart Simpson! Note that Tom Hiddleston, who is currently a hit in his Marvel series, will be present in the voice casting.
"The Good, The Bart and The Loki" will stream Wednesday, July 7 on Disney Plus.