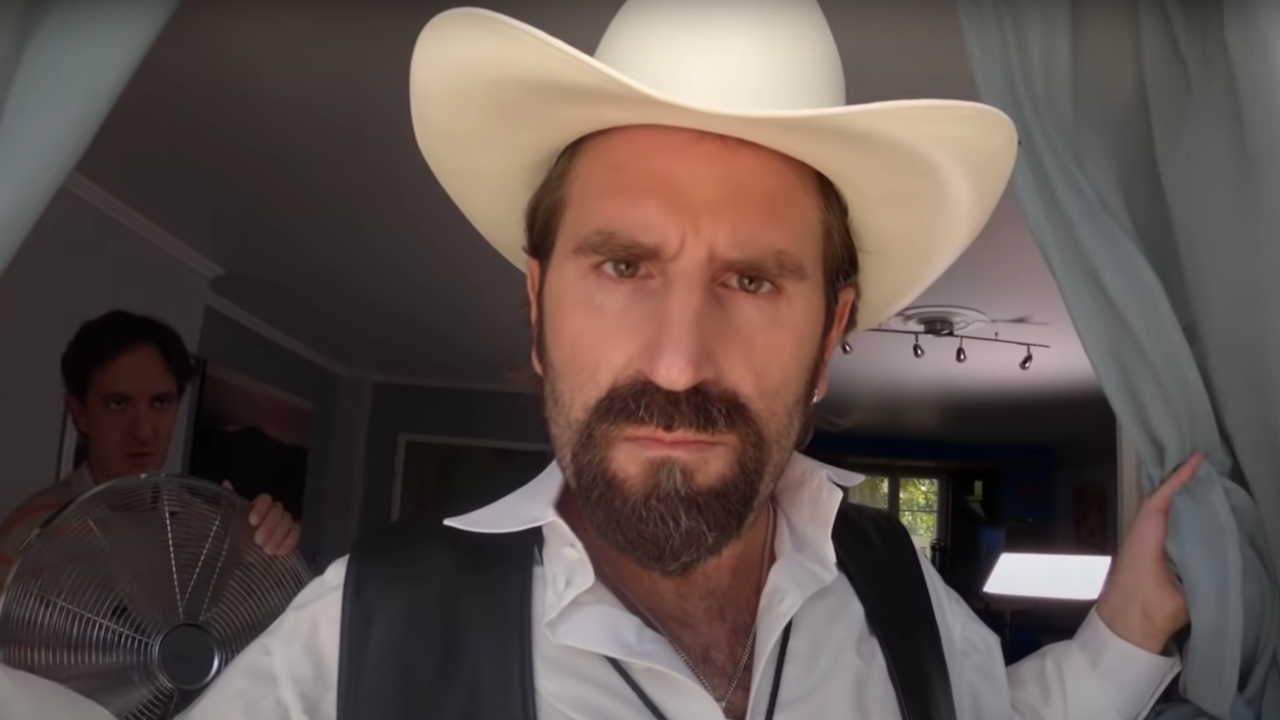 The new Palmashow film features Daniel, aka Simplement Dan. His song is worth the detour!
Released for a week, the new Palmashow film The stars has as its main character Daniel, a failed singer, working in an appliance store. Desperate to pay off his debts and find himself in the spotlight, he decides to use Stéphane, a naive and pretentious colleague, to participate in game shows. So yes everything is against them, no it won't be easy, but Daniel and Stéphane are full of resources…
Embodied by Gregory Ludig and David Marsais in a staging of Jonathan Barrethe heroes of Featured stand out (or not) for their talent as a director when it comes to producing a video clip for Daniel's track "want to sing". Under the name of Simplement Dan, the duo stages an amateur clip designed to open the doors of the audiovisual world to them. Teased by the Palmashow on social networks, the clip was finally released alongside the film, to the delight of fans:
With Les Vedettes, the Palmashow reinvents itself [critique]
This clip is in addition to the three unpublished sketches published to promote the film, which has already brought together 179,006 spectators in France since its release on February 9. Parodying the "director's cut"the promotional campaigns and the videos compiling the opinion of the spectators after the sessions, these sketches also mark the comeback of the humorous trio on Youtube after a two-year break.
Les Vedettes: three new sketches before the Palmashow film
Currently in theaters, The stars is described by its performers as their "second first film". seven years later The Crazy Story of Max and Leon (2016), they return to the big screen but abandon History and the Second World War to place their comedy in the world of TV, ironically about its shortcomings. Its trailer:
Why Les Vedettes is very different from Max et Léon