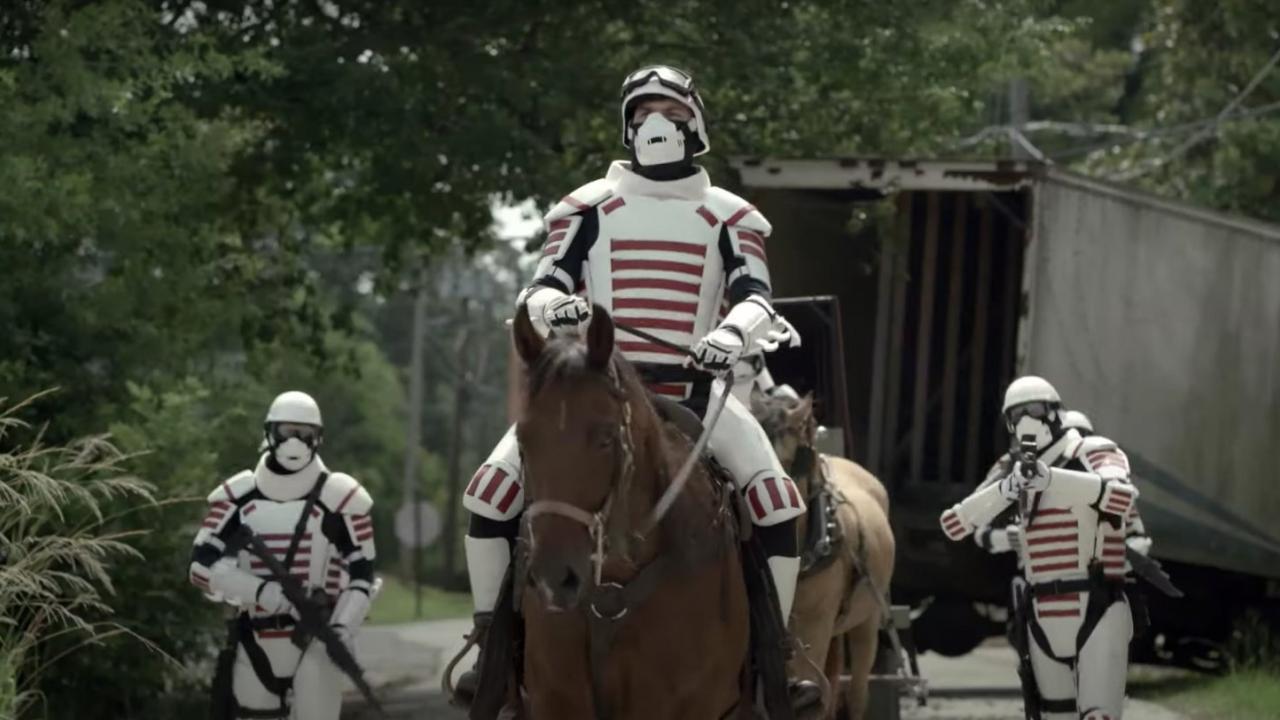 The next 8-episode salvo will arrive in February.
It's already closing time for the first part of the final season of The Walking Dead. Episode 8 airs tonight on AMC and tomorrow in France on OCS. And to see episode 9, you'll have to wait almost 6 months!
Indeed, the production has already posted the trailer for part 2 of this season 11 finale. Also composed of 8 episodes, it will begin on Sunday February 20 across the Atlantic, and the next day in France on OCS.
What we take away from this promo is that the Commonwealth will clearly be at the center of history. First because we see for the first time the owner of the place, Pamela Milton. Then because we see soldiers in white armor, on horseback, near Alexandria. A city in ruins where Daryl will obviously return after his little trip to the Reapers … who have a very limited place in the video. Without a doubt, this arc and that of Leah will be completed by episode 9. Who will pass? In any case, the Dixon biker will get by, obviously, and find his little Judith, as these images show. What about Maggie? She certainly isn't done with Negan yet. Still, the whole troop will most likely move to the Commonwealth during this part 2, seeing that their city is in ruins …
It will be seen during the winter of 2022. As a reminder, the season 11 finale of The Walking Dead will end with a 3rd part, a final round of 8 episodes, expected in the summer of 2022.