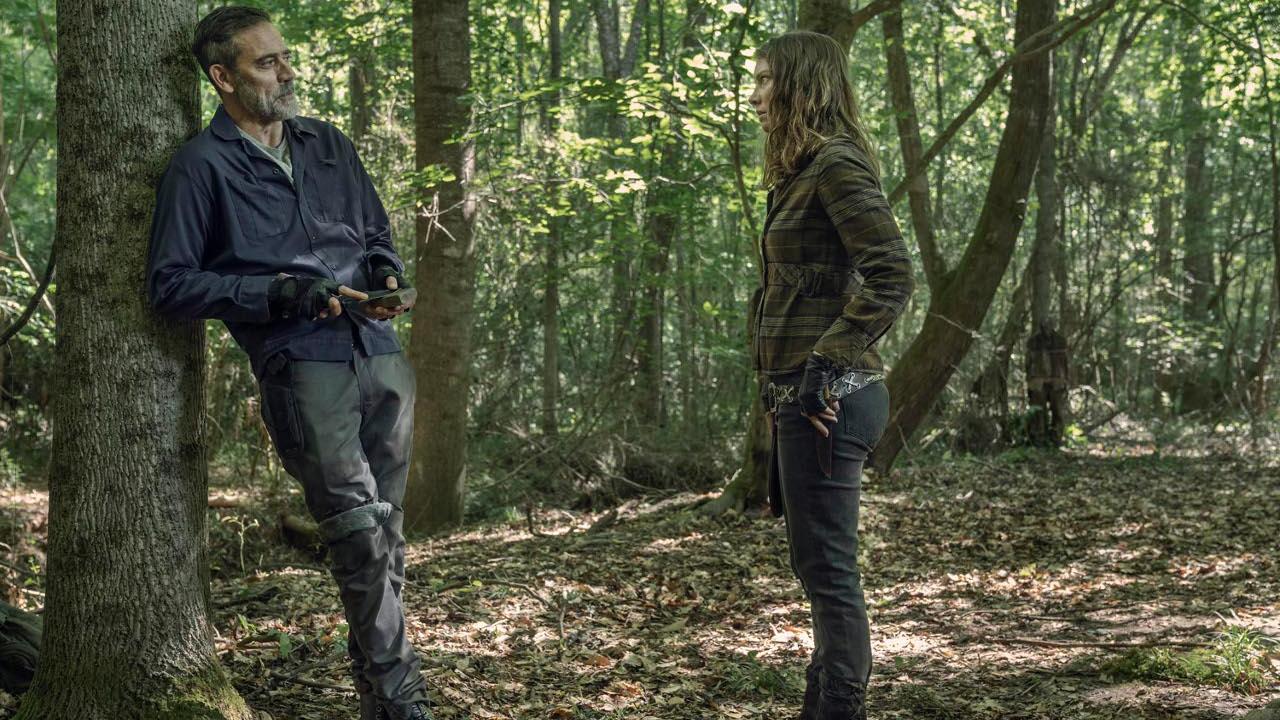 "If you're only talking strategically, he should have killed them all …."
After swinging his brutal retort on Glenn's death at the start of Season 11, Negan shocked Maggie again this week, in The Walking Dead. It must be said that the ex-villain at bat did not become a lamb overnight. And in episode 7, he makes a cold and scathing confession to his rival: "If I could start all over again, I would kill every one of you!"
"And he thinks so", confirms the showrunner Angela Kang in EW, in the wake of the episode, specifying that he speaks "à la Negan, in a curious but very frank way, from leader to leader …"
So why throw such a violent attack on Maggie? Because Negan is trying to get his point across to the former Hilltop boss. He wants her to understand that after the massacre orchestrated by Rick at the "satellite station" (season 6), he had to do something for his murdered fighters: "They too had a family. A brother. Friends", he said. So to avenge them and calm Alexandria, he killed two of his members, thinking that would be enough. But looking back, he feels he was too merciful. He should have nipped the problem in the bud and smashed the whole gang, when they were at his mercy.
The Walking Dead, season 11: this character is "a little con"!
"If you are speaking only from a strategic point of view, he should have killed them all", resumes Kang, validating the words of the bad boy. "If he had killed all those leaders that were lined up in front of him, he would probably still run the Sanctuary today. He thought that teaching a lesson by hitting a few people would be enough to make them all bow to him … He was wrong. Strategically speaking, from Negan's perspective, it didn't work. So what Negan says to Maggie is just true. He has regrets, and he wants to be honest. He says what he thinks, even though she doesn't want to hear it. Even if it's hard. As they come up with a military mission plan, he wants Maggie to know everything. Even the strategic regrets he had. "
The showrunner of Walking dead goes further and reveals that Negan would have liked to still live at the Sanctuary today, because "not all of the people who were among the Saviors were bad. Overall, I think the Saviors did a lot of bad things, but there were also a lot of normal people who lived at the Sanctuary … sure, they weren't treated well by the Saviors, absolutely, but Negan protected them for a long time. And I think there's always a part of him that thinks, yeah, his system is screwed up, but he's made a lot of people live longer."
And Angela Kang to conclude by explaining that Jeffrey Dean Morgan totally agreed with this: "QWhen I told him he was going to have to sit across from Maggie and tell her that, he said that was what he would have said in her place too! "
Season 11 of Walking dead will continue on Sunday evening in France on OCS in US + 24.