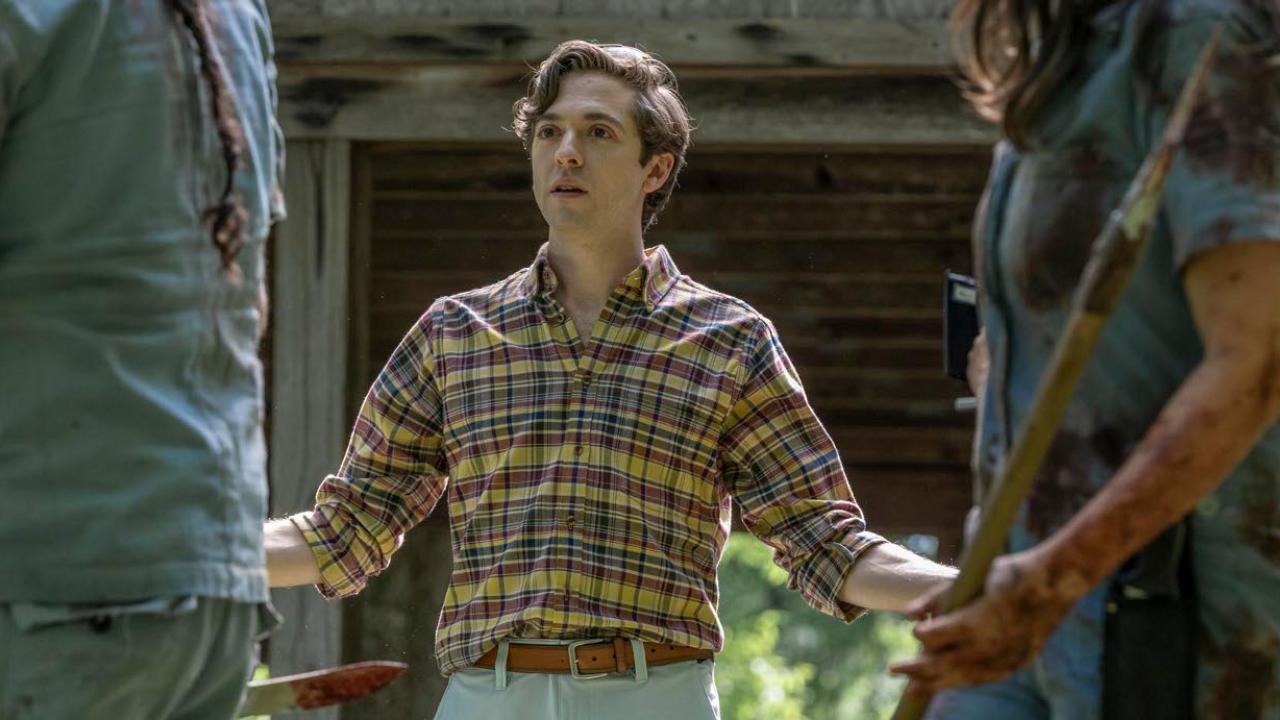 Remember that name: Sebastian Milton …
This is one of the most memorable appearances of season 11 of The Walking Dead. An unbearable slapping head left its mark on episode 7, before having Eugene's imprint marked on his face …
Sebastian Milton (played by Teo Rapp-Olsson) is the son of Commonwealth patron saint Pamela Milton. A diehard comic book character, not to say an odious and improbable cartoon villain that showrunner Angela Kang explains in EW :
"In the comic, Sebastian Milton is written like a little jerk! And so we wanted to have here in the series the spoiled rotten son of the boss", comments the screenwriter. And it is au gratin. The kind to throw at Stephanie who just saved her life: "You stupid bitch! Look how my girlfriend is …"Yes, this 'son of' is incredibly unfriendly. Almost too much in the arrogance and the effrontery. Evidenced by his dress so cartoonish:"Looks like the guy is just thinking: I'm at a country club in the Apocalypse! Which is absolutely ridiculous … "
The Walking Dead, season 11: "I had not seen her since the health crisis"
Angela Kang recalls in the wake that, "obviously Robert Kirkman [le créateur de Walking Dead] has a problem with the children of people with power. We had already seen that with Deanna's son in Alexandria … The actor, Teo Rapp-Olsson, is quite brilliant, he is so odious in Sebastian's skin. The craziest thing is, he's a lovely boy in life, really sweet. And there are times when, honestly, I'm sorry for him. Because he can never really identify with his character, he goes so far. He's just a weird, pathetic guy, a dangerous guy in the way he has no qualms about using his position of power, to do whatever he wants, without consequence …"
Season 11 of Walking dead will continue on Sunday evening in France on OCS in US + 24.