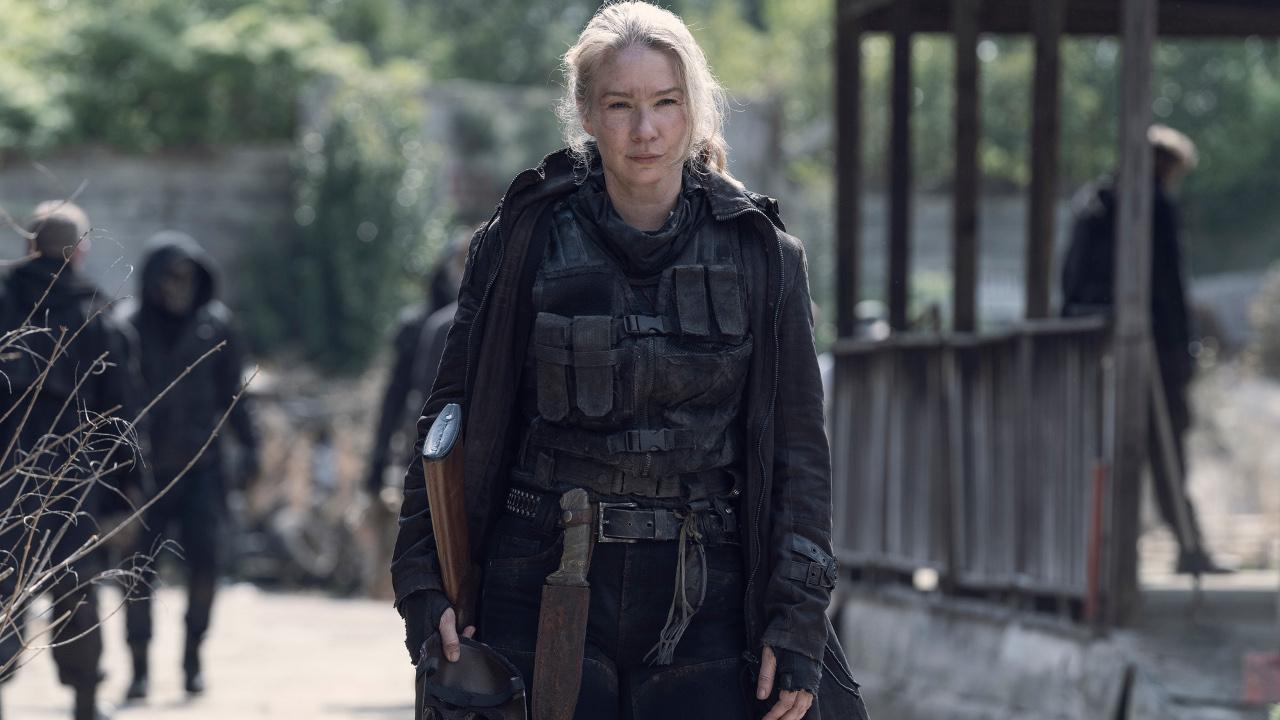 "He means something to her. It is very emotional for her to see him again …"
We haven't seen her since season 9. But Leah made a shattering comeback in season 11 of Walking dead. Episode 4 brought Daryl's ex back and revealed a lot of info about the Reapers. Showrunner Angela Kang gives more explanation today. Attention spoilers!
She first explains that from the start, in her head, Leah was a Reaper! "We wanted Daryl to have a complicated relationship with a prairie woman, isolated. But we never succeeded. And then when we launched this idea of ​​the Reapers, the possibility arose that this person was part of it. Some fans didn't welcome Leah, and others loved her. But we always knew she would be a Reaper (of the Reapers). And suddenly, if people don't like her, that's okay, because she's actually one of the bad guys and there's a toxic element to their relationship. " she confides in EW.
Towards a Walking Dead spin-off on Negan: Jeffrey Dean Morgan says more
Evil certainly, but not indifferent to Daryl. Leah "is lying"when she tells Pope that she doesn't care about him, confirms Angela Kang."I think he means something to her. I think it's painful for her. And I think part of her is still very interested in Daryl, but she doesn't totally trust him. She remembers him as someone she loved deeply. And it's very moving for her to see him again. "
But she is an active member of the Reapers, this troop of ex-soldiers turned mercenaries. And that will necessarily place her on the Alexandrians' route. So what do these Reapers ultimately want? "Their mission now is to survive at all costs. And I think they feel, as part of their philosophy, that they've been chosen in a certain way. It's kind of like deep religious concepts. in the extreme. They are like locusts that will kind of burn an area, and then once one area is no longer useful to them, they will move on to another. But as long as that place, in this case Meridian, is good for them, they will stay there indefinitely and hang on to it. "
Season 11 of Walking dead will continue on Sunday evening on AMC and in France on OCS in US + 24.