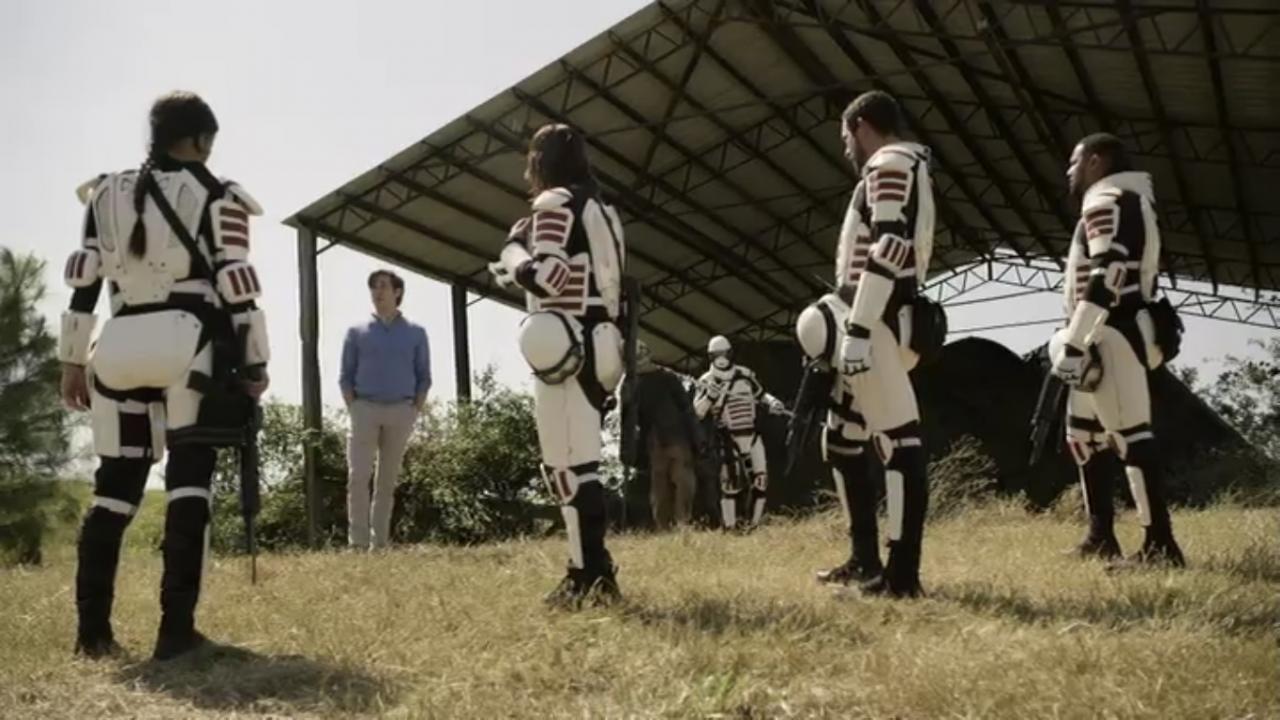 The showrunner explains the episode 14 clash: "Daryl and Rosita are not stupid. They know that Sebastian has the power to cause them trouble!"
There is trouble in Paradise! All is not rosy in the Commonwealth and the situation seems set to degenerate in season 11 of The Walking Deadafter the events of episode 14. Spoilers alert!
Sebastian Milton, the son of the patroness of the community, launches dubious operations behind the scenes, even if it means sacrificing the lives of survivors who have asked for nothing and who are obliged to obey, on pain of incurring his wrath! And all this for what ? For banknotes!
"The idea of ​​money in this apocalyptic world is such an arbitrary notion…", analyzes showrunner Angela Kang on Talking Dead. "It's something completely stupid for Daryl and Rosita, to put their lives or the lives of others in danger, for these pieces of paper that we give value to… It's better not to have money at all and recover resources necessary for survival!"
The Walking Dead Season 11: Negan's Huge Twist Explained
Except that as the son of Pamela Milton, Sebastian has power. And even if Daryl wants to slit his throat when he starts talking about Judith and Coco, he refrains… But his time will come! "Daryl and Rosita are not stupid. They know that Sebastian Milton has the power to cause them problems. Or on the contrary to make their life in the Commonwealth more pleasant. They are not happy with this situation because they feel to compromise themselves. But at the same time, they have no choice. Otherwise, they will find themselves later having to foot the bill one way or another…" Angela Kang underlines that the two soldiers bend today, to react better tomorrow. Especially since Mercer now seems to be on their side.
So are we witnessing the beginnings of revolution in the Commonwealth? We will see that in the rest of season 11 of The Walking Deadon OCS in France in US+24.