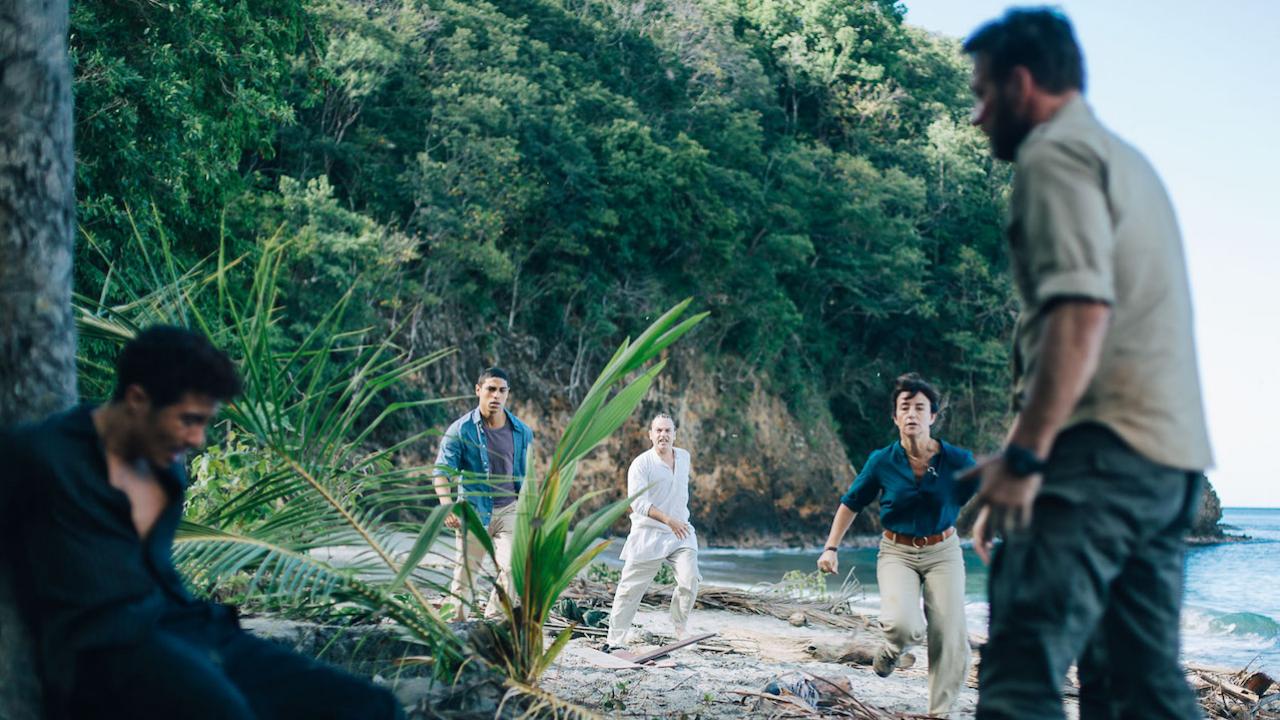 This adaptation of Dix petits nègres, by Agatha Christie, directed by Pascal Laugier, arrives on M6.
Long before its broadcast on M6 (two episodes are scheduled this evening), They were ten was shown at the La Rochelle festival in September 2020. We are reposting our review, originally published as part of this exceptional screening.
Agatha Christie is definitely popular on French television. While the series The Little Murders of Agatha Christie recently changed on France 2, M6 also adapts a classic (if not THE classic) of the queen of crime: Ten little niggers – now renamed They were ten, a title found by the writers of the series, Jeanne Le Guillou and Bruno Dega, and which pleased the copyright holders of the author so much that the book is now published under this title in France.
Starting from the postulate that to adapt is to betray, the action of They were ten is not located in an Anglo-Norman island but in the Caribbean, and takes place nowadays rather than in the last century. The cast of this miniseries (Marianne Denicourt, Romane Bohringer, Samuel Le Bihan, Guillaume de Tonquedec, Patrick Mille…) works wonderfully, each playing their archetypal character with great conviction. The miniseries is conceived as an island massacre game (10 strangers get stuck on a desert island and take turns being killed, the murderer necessarily being one of them) which mixes the legacy of Agatha Christie has a typical slasher vibe Remember last summer. However, we fear, after two episodes, that the mechanics of murders and flashbacks (each character hides a heavy secret) becomes too repetitive. It is undoubtedly missing here the roughness that one hoped with at the helm a director like Pascal Laugier, hexagonal specialist of the gore and the jitters. But the director of Martyrs and Ghostland has clearly remained in the nails of mainstream entertainment.