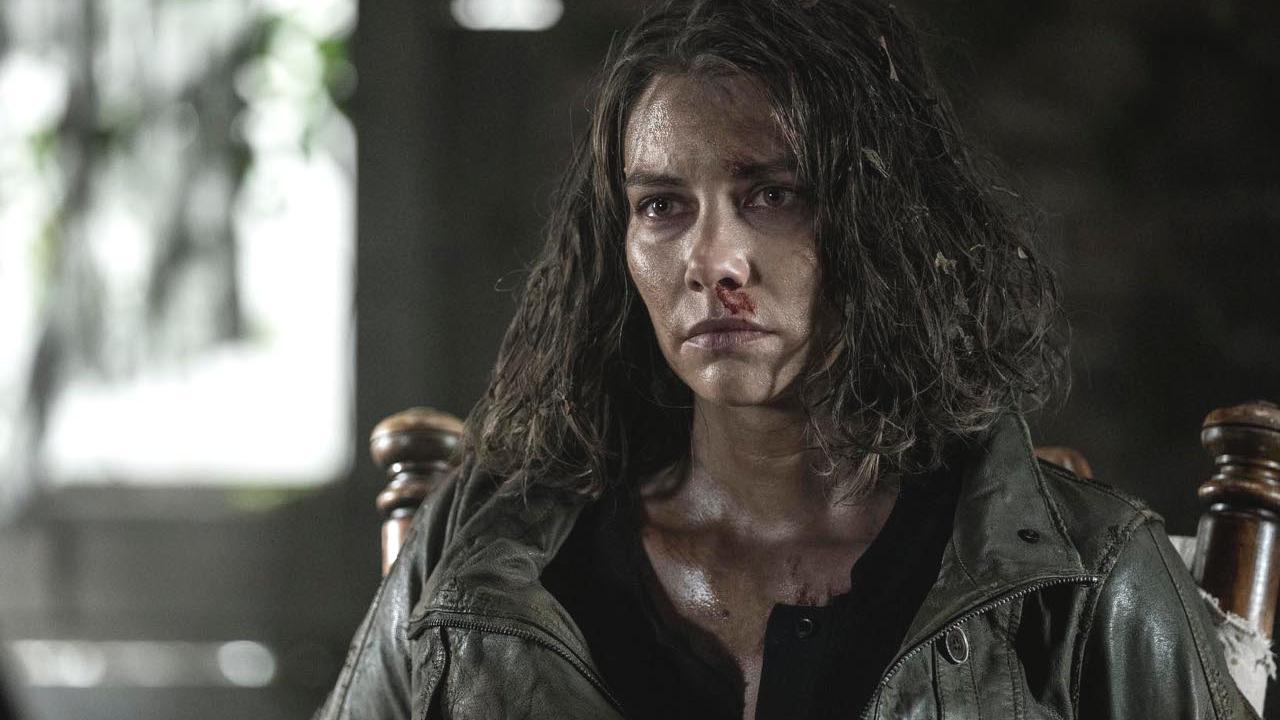 "I really hated filming that and I think it's because Maggie must have hated saying that too."
If the rapprochement between Maggie and Negan tends to annoy the fans of the first hour of walking deadit also annoys Lauren Cohan. The actress admits to having hated playing certain sequences of episode 16… Attention spoilers!
In this end of part 2, Maggie seems indeed to relegate in the past the murder of Glenn (Steven Yeun) and if she does not forgive Negan (yet), she says to do him from now on "trust", throwing him a sweet thank you:"You saved Hershel in Riverbend. Whatever happens now and whatever happened, I will never forget."
A hard reply to digest for Cohan, who explains to Entertainment Weekly to have been downright nauseous while pronouncing it: "I wanted to vomit while shooting this sequence"she confides, before explaining the motives of the widow Rhee:
"Maggie has to go and she can't take Hershel. She entrusts it to this group. It was a very difficult but necessary decision at the time. A decision largely driven by the feeling she has with Annie [Medina Senghore]…and with Negan, when he's with Annie. I really hated filming that and I think it's because Maggie must have hated saying that too. It's just painful for her. It's a moment that she has to endure, because she has to go to put an end to all this. She needs someone to take care of her child and right now Negan and the others are the best people for that."
The Walking Dead, season 11: a trailer and a first date for part 3!
And then Lauren Cohan tempers: "At the same time, Negan isn't going to be alone with him. I feel like I have to justify Maggie's choices, but it's true."
Moreover, she explains in the process that we should not make hasty deductions from this scene: "I hate to say this for Negan, but it's really just something she says in the moment. Negan does his best to redeem himself in Maggie's eyes. I don't think he can do it but in any case, she needs his help at this time and he is the best option she has…"
Part 3 of season 11 of The Walking Dead will be broadcast in France on OCS, in US+24.