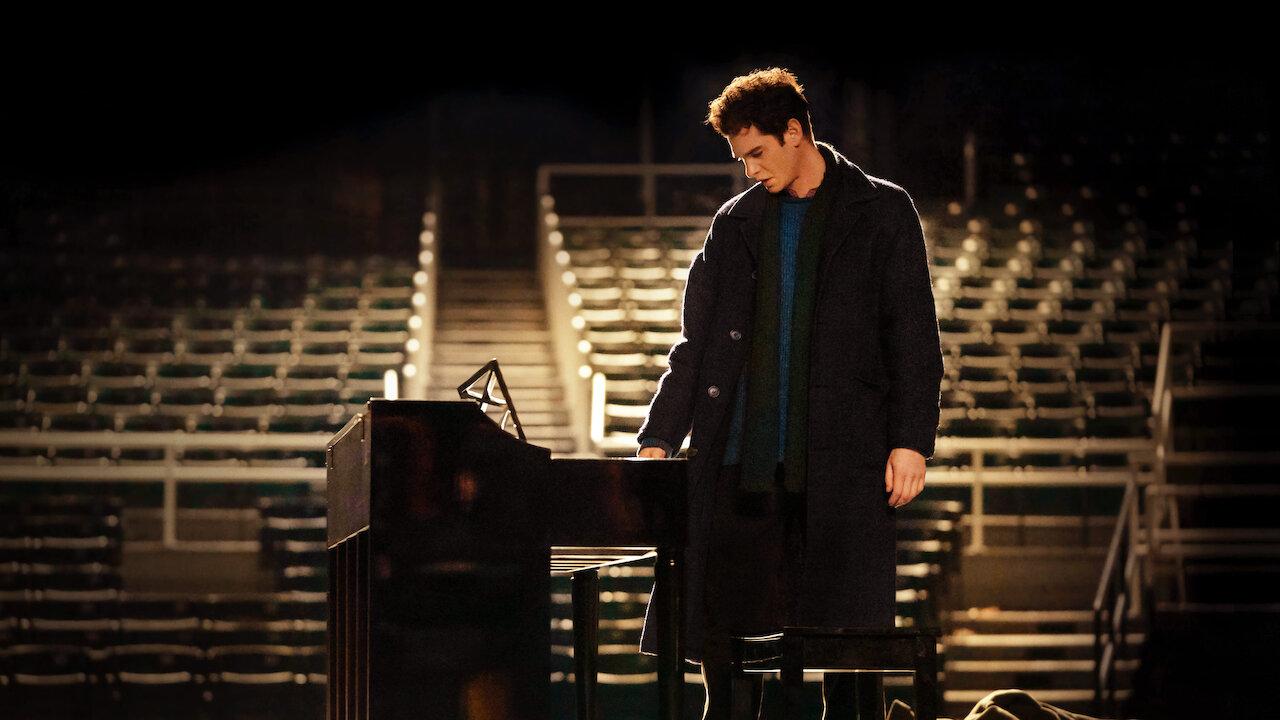 The actor explained that Netflix's new feature film has helped him mourn his mother's loss.
"Jonathan Larson left us far too soon. He died at 35, the night of the premiere of his musical. Rent represented on Broadway (…). It's kind of a tragic irony of fate that he's gone so quickly. And the film is about that, it is about this clock which is in each of us and which reminds us, deep within us, that life is sacred and short, and that we must hold on to it and hold on as much as possible. to the people around us " Explain Andrew Garfield, main actor of the new Netflix production Tick ​​Tick … Boom!, at the microphone of Stephen colbert. Grieving himself at the time of filming, the tragic irony repeated itself on the actor, playing Larson in the film.
Andrew Garfield shares how art helps him get through grief. pic.twitter.com/ITg7roFB6U

– The Late Show (@colbertlateshow) November 23, 2021
Indeed, guest of Colbert's Late Night Show, Garfield said he lost his mother during the filming. A memory that he cannot recall without crying "tears of love" as he specifies. Asked about art as a way to overcome mourning, Andrew Garfield evokes its restorative power, and in particular that of Tick, Tick… ​​Boom!, who by his subject helped him to pay homage to his mother and accompanied him in the difficult moments of the loss of a loved one.
He begins his answer by explaining that the mourning of his mother will always remain in him, and that he hopes that this will always be the case. "This mourning that I carry within me is a testimony of the love that I could not express to him" he recounts. "We never spend enough time with others, do we?"
He continues, talking about his performance in Lin-Manuel Miranda's film and Jonathan Larson's unfinished song that he had to perform while "singing for my mother and her unfinished song." In this, he says he is indebted to Jon (Larson) and Lin-Manuel Miranda, for giving him the opportunity to work on this film and this story. For him, this film was a way to heal, a way to "sew up wounds". A power that he grants to art all the more powerful since his mother and Larson were both artists who "knew the power of art, and who knew the power of a world that became a little bit more beautiful after their passage."
Tick ​​Tick … Boom! is directed by Lin-Manuel Miranda and includes Andrew Garfield, as well as Alexandra Shipp, Robin de Jesús, Henry, Mj Rodriguez, Bradley Whitford. It has been available on Netflix since November 19. His trailer: