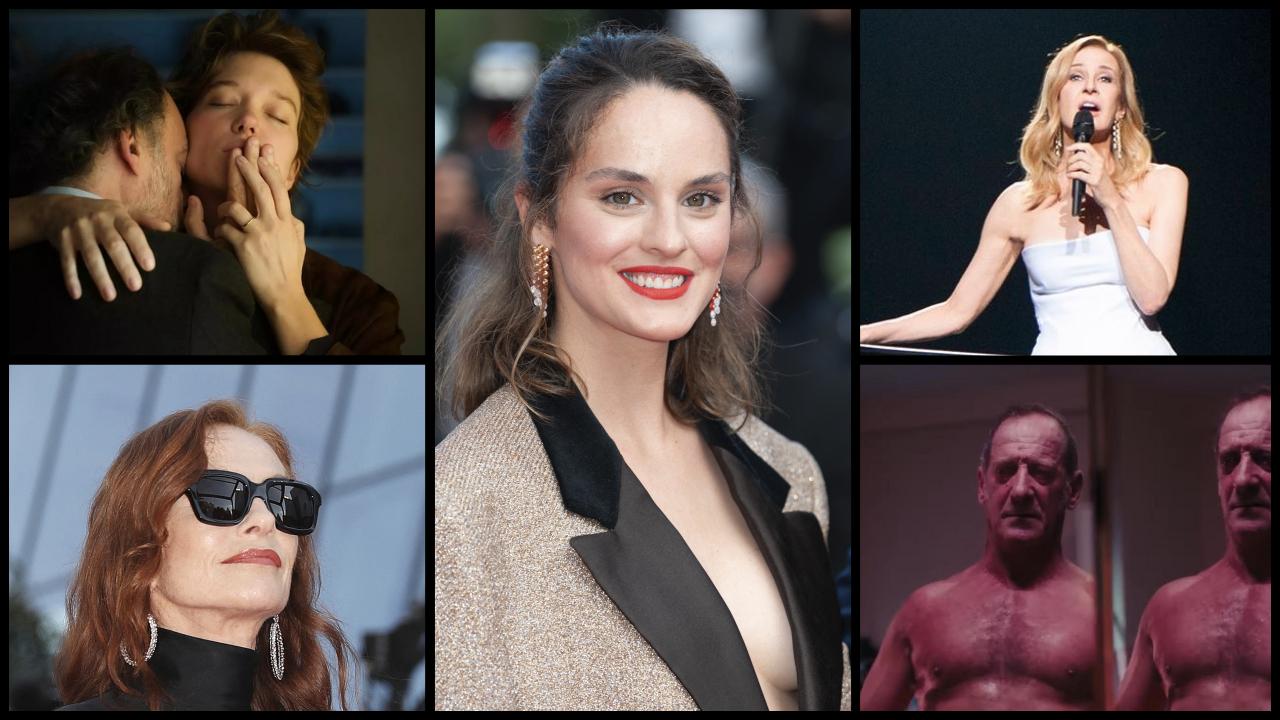 Big program on Tuesday July 13th.
The highlights of yesterday
Petrov's Fever bluffed First : we tell you about it twice in yesterday's recap, first in a rave review, but also via the photo of the day, which shows the empty seat of Kirill Serebrennikov on the giant screen of the Palace festivals, because the Russian filmmaker is banned from leaving his country. We also come back to The French Dispatch, Wes Anderson's new choral film, and the thriller North ferry, worn by Karim Leklou, Gilles Lellouche, François Civil and Adèle Exarchopoulos. The actress also granted us an interview, because in addition to this punchy film presented out of competition, she is brilliant in Nothing to give a fuck, presented at Critics' Week.
CANNES 2021 – day 7: Wes Anderson at last! Interview with Adèle Exarchopoulos, La Fièvre de Petrov
In competition
Julie Ducournau and Asghar Farhadi are expected on the Croisette on Tuesday July 13 to present two films in the running for the Palme d'Or. The director of Serious will thus defend Titanium, with Vincent Lindon as a father who finds his film disappeared for 10 years, after a series of unexplained crimes. A deliberately obscure pitch, which is not more detailed by watching its trailer over and over, filled with fascinating and strange images. The Iranian filmmaker, Oscar winner for A separation, in 2012, and The customer, in 2017 (for which he also won the Screenplay Prize at Cannes), returns with a new drama, A hero, about an imprisoned man who takes advantage of a short leave to try to have his debt canceled.
Out of competition
Big program also on the side of the films which do not compete for the prizes. Valérie Lemercier will introduce Aline, his very touching true-false biopic of Celine Dion, then Arnaud Desplechin will be there to Deception, an adaptation of the famous play by Philip Roth, which traces the love of a writer from the 1980s with Léa Seydoux, Denis Podalydès and Emmanuelle Devos.
Noémie Merlant, the flagship actress of Portrait of a girl on fire with Adèle Haenel, directs her first feature film, Mi Iubita My Love, on a passionate summer love, in Special Screening. Marie Amiguet signs The Snow Leopard, an animal documentary in which the photographer Vincent Munier takes the writer Sylvain Tesson to the heights of Tibet, selected from among the works of the new Cinema & Climate category.
In some perspective
Three films are in the running: Lamb, by Valdimar Johannsson, The Nights of Zhenwu, by Na Jiazuo, and Blue bayou, by Justin Chon. The first follows Noomi Rapace and Hilmir Snær Guðnason as a couple living in seclusion on an island with their sheep, who take in a mysterious baby. The second focuses on a young man who struggles to find money himself, who becomes a debt collector for a gang leader. The third, with Alicia Vikander in particular, tells how a father of American-Korean origin, who grew up in Louisiana, learns that he risks being deported from the only country he has ever considered his.
Cinema de la Plage and Cannes Classics
No Cinéma de la Plage today, nor tomorrow. Before the screening of Dust ball, by Henri Duparc, Cannes Classics plans a "meeting with" Isabelle Huppert, where the star of Wipe, The Pianist and It will talk about his career.
Critics 'Week and Directors' Fortnight
La Quinzaine des Réalisateurs is programming a selection of short films, which will be screened in two parts, between Tuesday and Thursday, July 15, as well as two feature films, Tûoa's Journal, by Maureen Fazendeiros and Miguel Gomes, a Portuguese film shot during confinement, and The Sea Ahead, of Ely Dagher, on a woman who returns to Iran after several years of absence to find her family there.
Ditto for the Critics' Week, which before showing some of its courts in competition, will resume Amparo, by Simon Mesa Soto, and will broadcast Feathers, by Omar El Zohairy, the story of a mother who suddenly has to accept the role of head of the family when a magician mistakenly transforms her husband … into a hen.
More info in our special Cannes festival file