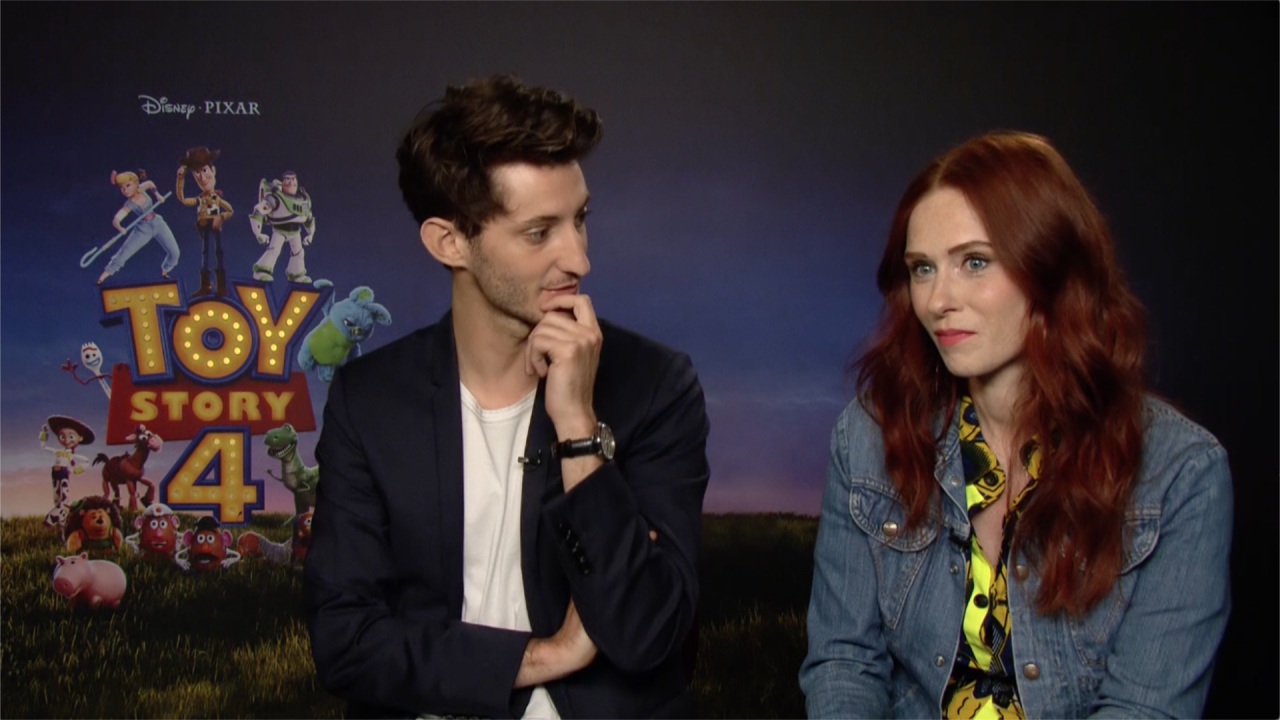 Accompanied by Audrey Fleurot (Bo, the shepherdess), the actor revealed to us the secrets of his second trip to Pixar.
M6 will broadcast tonight Toy Story 4, released in June 2019 in France. We share on this occasion the interview of Audrey Fleurot and Pierre Niney, who double two important characters of this sequel.
Pierre Niney quickly became the darling of Disney/Pixar studios. After lending his voice to Peur in Vice versa (2015), the Caesarized actor comes back in the skin (or rather the plastic) of Fourchette, the last member of the family Toy Story. We met him for the release of the 4th part of the saga in the company of Audrey Fleurot, who doubles the intrepid shepherdess Bo Peep. An opportunity to discuss the magic of toys, acrobatics in the dubbing booth and Hugh Jackman. Not to mention his love of forks.
Toy Story 4 avoids the trap of too many movies [critique]