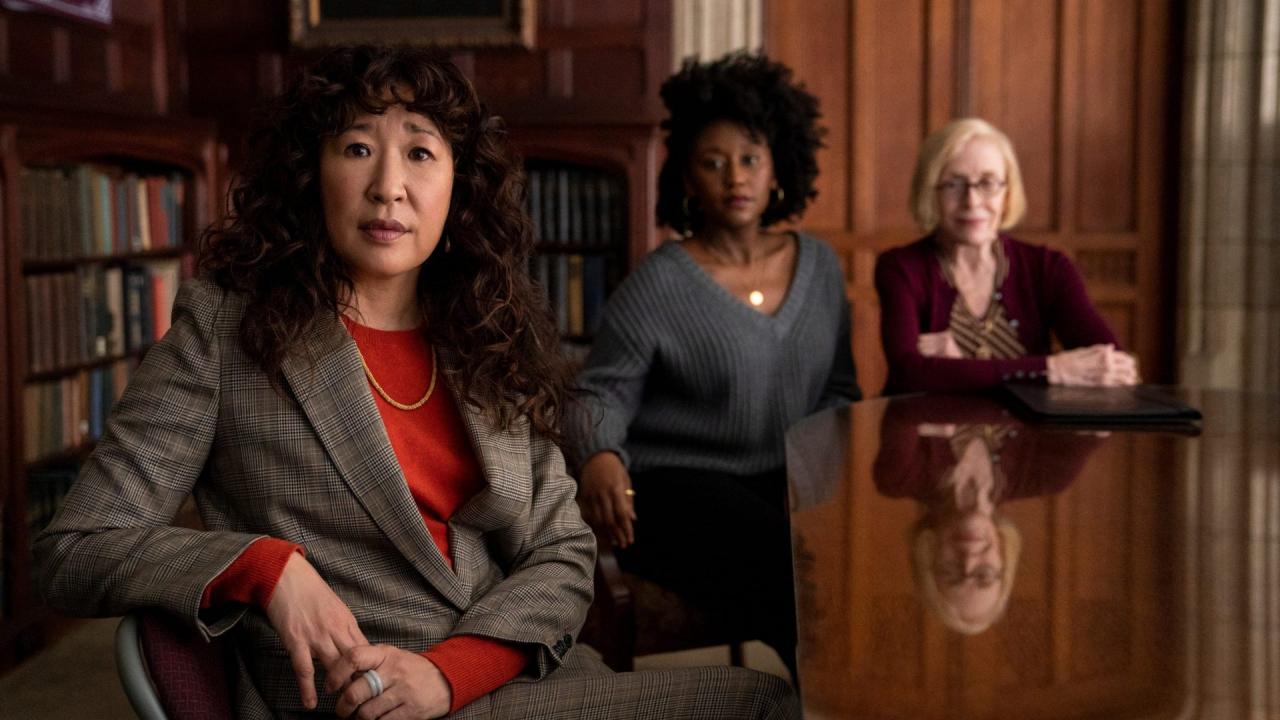 A university comedy to see in August on the platform.
Dr Ji-Yoon Kim is the first woman and woman of color to head the Department of English Literature at Pembroke University. This is also the new role of Sandra Oh. The old one of Grey's Anatomy, now known for her role in Killing Eve, go make waves in The Chair, as revealed in the official trailer.
At the casting, she will star Jay Duplass (Room 104), Nana Mensah (New Amsterdam), Ji Yong Lee, Everly Carginilla (Yes Day), Holland Taylor (Hollywood), Bob Balaban (The Politician), and David Morse ( The Green Mile).
The series is written and produced by Amanda Peet, who also serves as showrunner. The Chair releases Friday August 7 on Netflix.