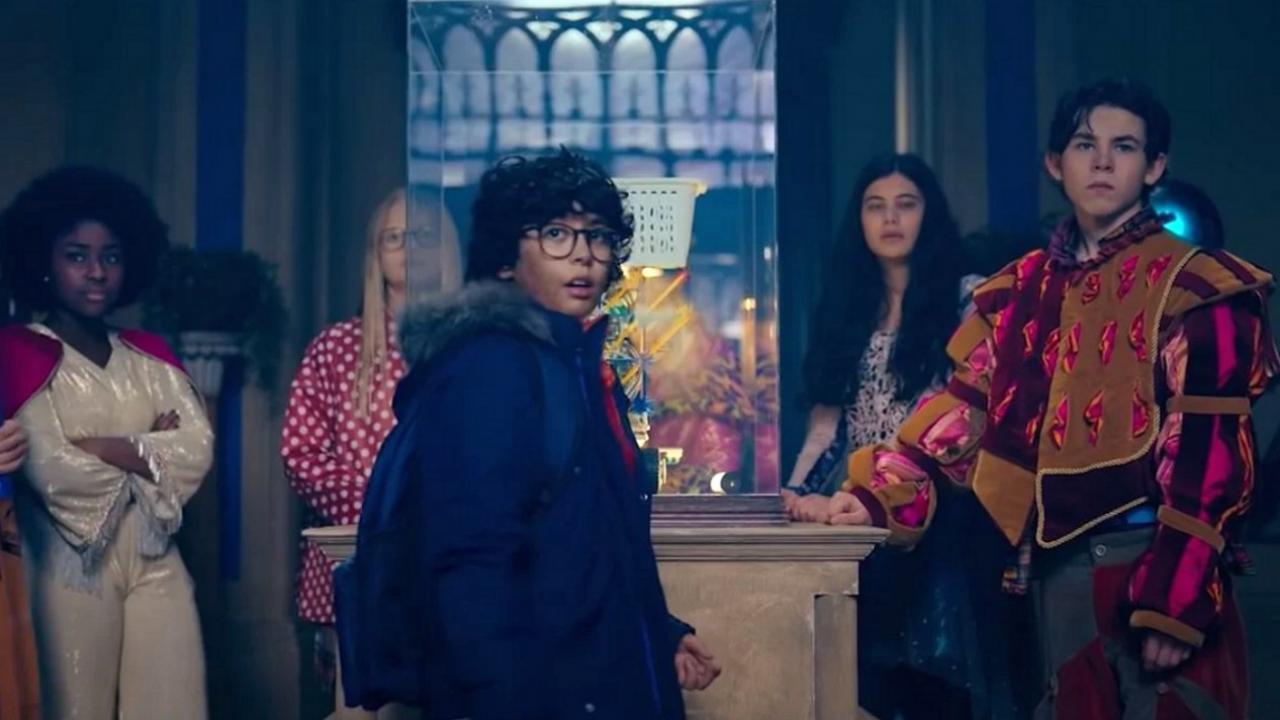 An unexpected and intriguing British team drama.
Netflix has just unveiled the trailer for a brand new SF series, which we hadn't heard of yet: The Last Bus will be a British post-apocalyptic teen drama, carried by a band of teenagers left to their own devices.
During a school trip, these kids attend a conference on the future of the planet, led by a scienfic like Steve Jobs. Portrayed by Robert Sheehan (from Umbrella Academy and Misfits), he promises to save humanity, but will actually zap it using creepy robots, not unlike those of War of the Worlds of Spielberg. The robotic apocalypse is underway and these teenagers are the only survivors…
The Last Bus, in 10 episodes, will be released on April 1, 2022 on Netflix.