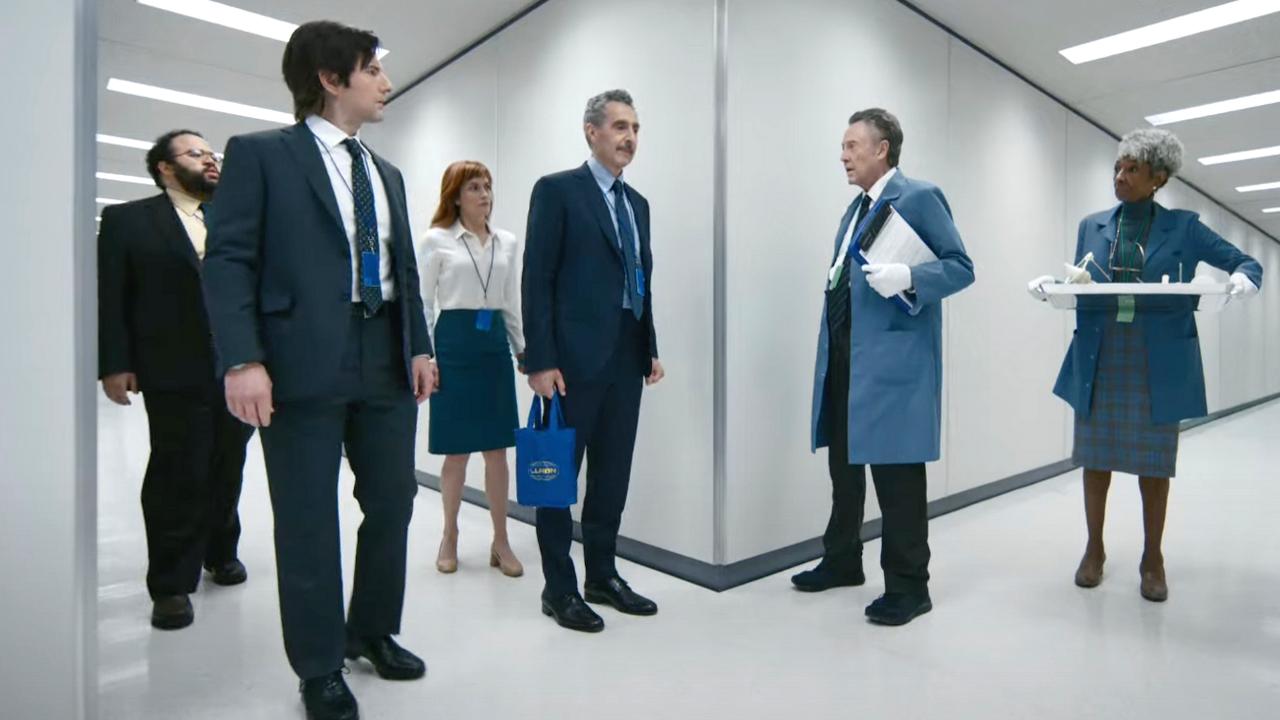 Would you be ready to neurologically separate your private life from your professional life?
Apple TV + has just uploaded the trailer for a brand new and particularly intriguing science fiction series: Severance. An anticipatory drama directed and produced by Ben Stiller, which had somewhat disappeared from radar since Escape at Dannemora.
Created by Dan Erickson, this nine-episode thriller will launch on the streaming platform on Friday, February 18, 2022 with the first two episodes, followed by a new one each week.
In Severance, Mark Scout (Adam scott) works for Lumon Industries, where he leads a team whose employees undergo surgery to separate their memories related to their professional life and those related to their private life. This risky experience of balancing work and personal life is called into question when Mark finds himself at the heart of a mystery that will force him to confront the true nature of his job … and his.
In the cast, we will also find Patricia Arquette, Britt Lower, John Turturro and Christopher Walken.