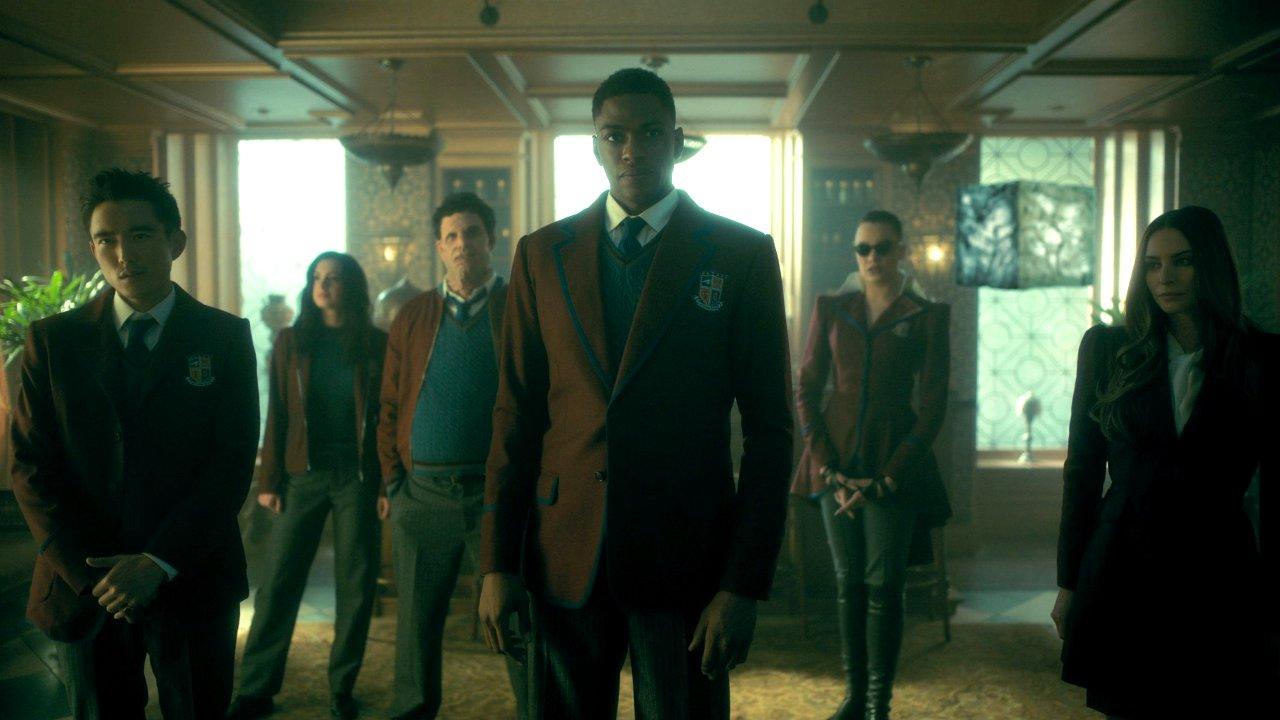 Attention, imminent confrontation between the children of Sir Reginald!
Almost two years after the end of season 2 of The Umbrella AcademyNetflix finally reveals the date of recovery of the fantastic series: Vanya (Elliot Page), Luther (Tom Hopper), Diego (David Castañeda), Allison (Emmy Raver-Lampman), Klaus (Robert Sheehan) and the brilliant little Five ( Aidan Gallagher) will be back on Wednesday June 22 for this long-awaited season 3.
The streaming service unveiled the date through a very first teaser. Short, of course, but which already offers a glimpse of the Sparrow Academy, this new team that Sir Reginald (Colm Feore) has set up in the alternate future caused by the intervention of the Umbrella Academy in the past… The final cliffhanger of season 2 already promised an epic clash between the two bands. Obviously, you won't have to wait long:
"Smart, stylish, and about as cool as a sea of ​​icebergs, the Sparrows immediately take on the Umbrellas in a violent showdown.", already promises the official synopsis. A rivalry that will quickly become "the least of their worries, for each of them… As each character will navigate their own unique challenges, sufferings and surprises – and face an unidentified destructive entity wreaking havoc on the 'universe... So are Sparrow and Umbrella doomed to team up in the end? Answer this summer on Netflix.