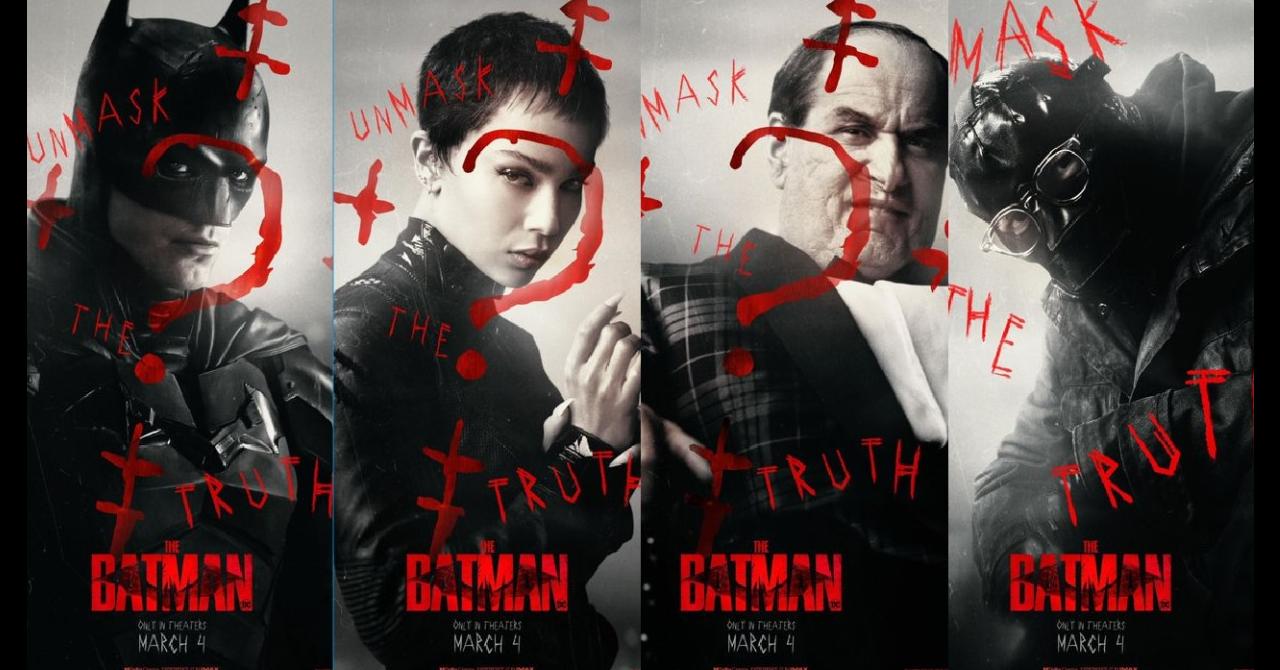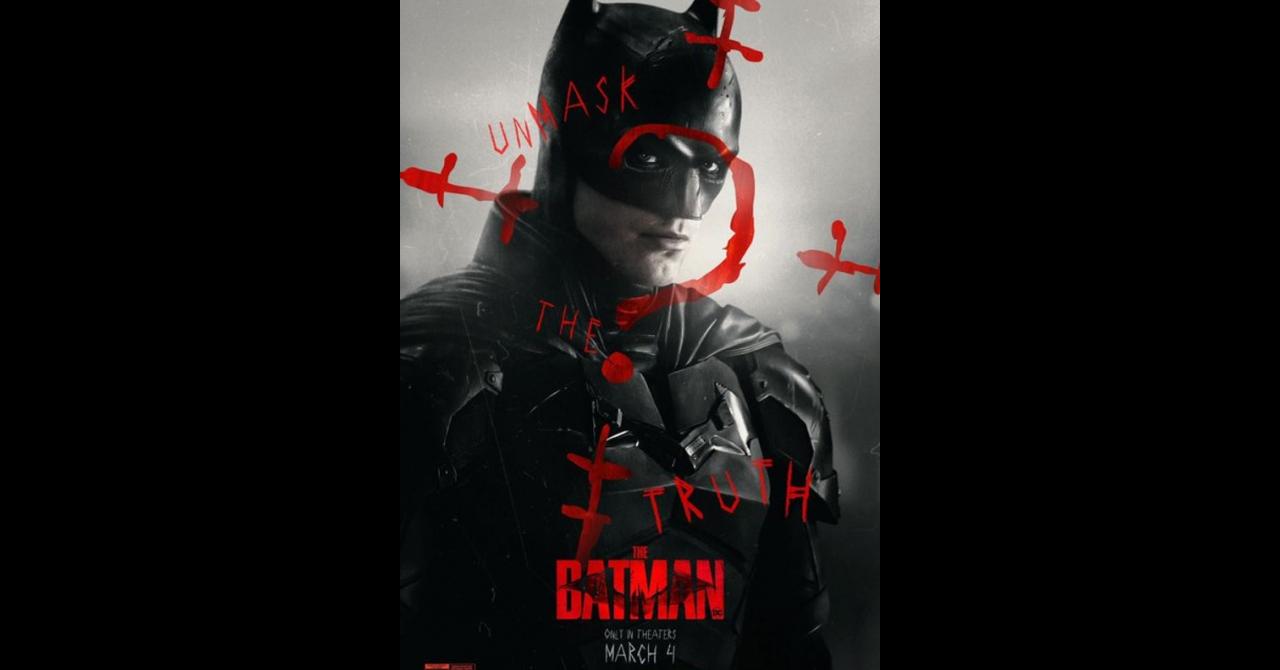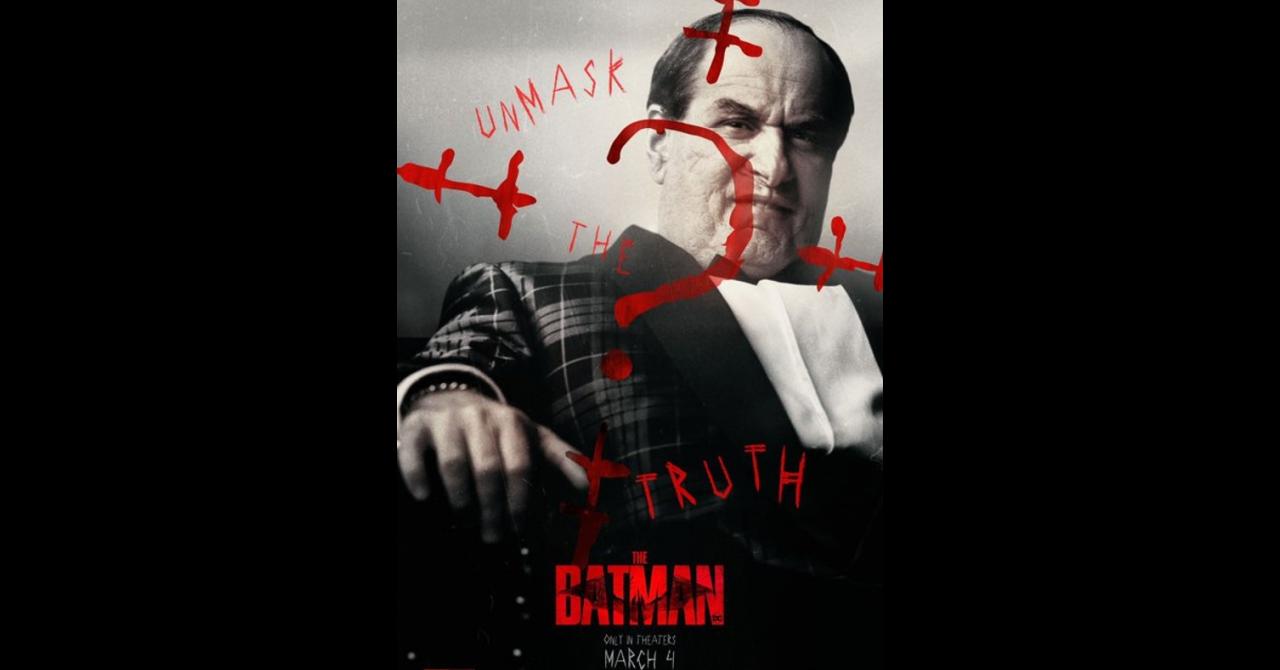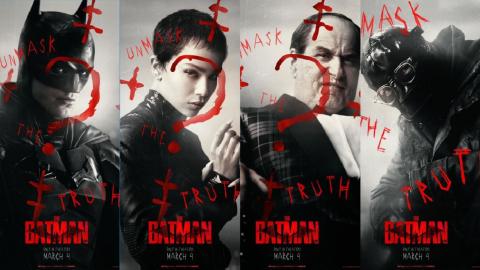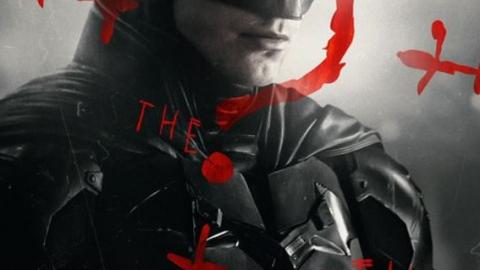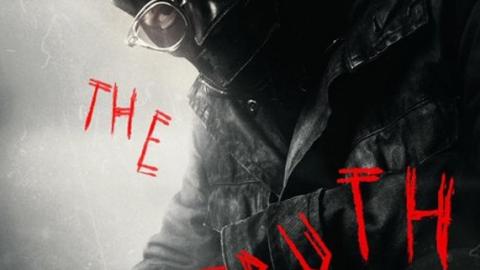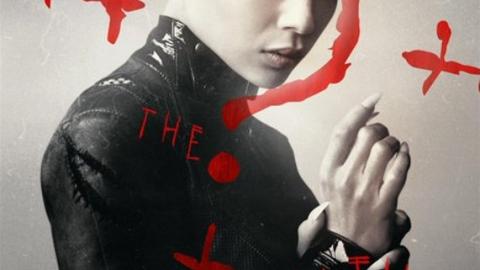 Robert Pattinson plays Batman

Paul Dano plays the Riddler

Colin Farrell plays the Penguin

A promo reminiscent of that of The Dark Knight with the bloody messages of the Joker.
The Batman will be released in a month, on March 3, and to wait for Warner Bros. shares new posters of Matt Reeves' blockbuster. Portraits of the hero played by Robert Pattinson, but also of Catwoman (Zoë Kravitz), the Penguin (Colin Farrell) and the Riddler (Paul Dano), which have the particularity of having been tagged by the latter. A great lover of puzzles, The Riddler has fun here writing in red "Unmask the Truth" on each photo. A promo that recalls another: in 2008, it was the Joker played by Heath Ledger who hijacked the official posters of The Dark Knight by writing there "Why so serious?", "Ha Ha Ha" or "Nice suit" to make fun of his opponent. All in letters of blood.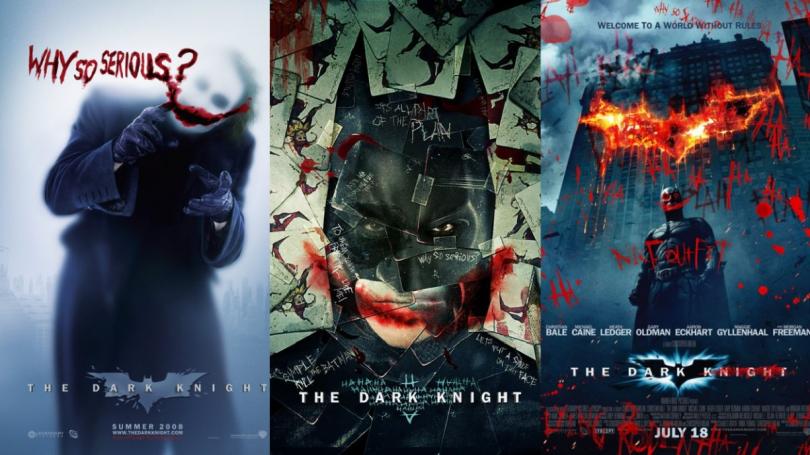 Here is the synopsis of The Batmanwhich is on the cover of the new issue of First : In his second year of crime-fighting, Batman explores the corruption plaguing Gotham and how it might be tied to his own family, the Waynes. At the same time, he investigates the murders of a criminal who poses puzzles in his crime scenes, named Riddler.
And its trailer:
The Batman: "It was important to differentiate ourselves from Nolan's films" [exclu]