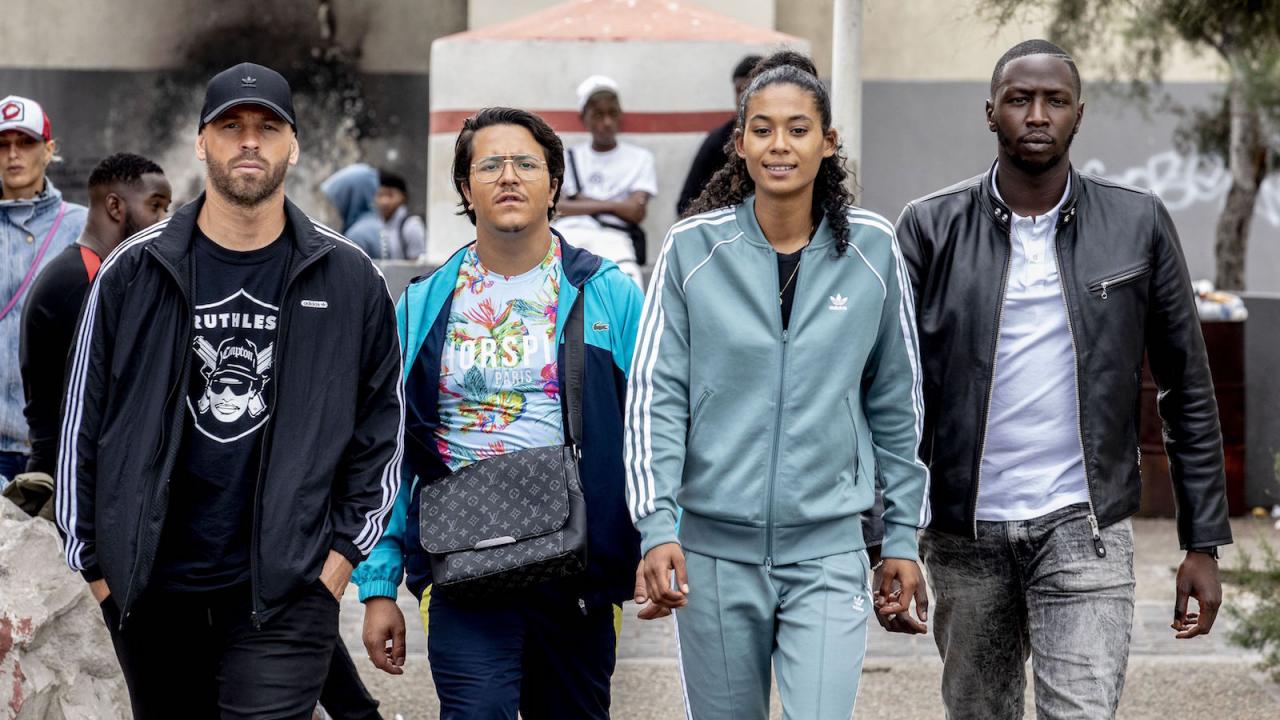 Franck Gastambide's series on French rap returns this evening on Canal Plus.
For the first season of Valid, the surprise success of the first confinement, its creator, Franck Gastambide, had made the decision to kill his main character in the final. A daring and risky choice, but which is paying off after the viewing of the new season of the series, which starts this Monday on Canal Plus. Because the director took the opportunity to take a fairly radical and rather successful turn.
Exit Apash, it is therefore a rapper, L'Alpha, who is now at the center of the plot. A new main character who allows to breathe new life into the show, by allowing it to incorporate other issues linked to its identity. The galleys of an isolated mother, machismo, harassment, revenge porn… Sara aka L'Alpha goes through all the obstacles that a woman can encounter when trying to emancipate herself in the 21st century. A breath of fresh air for Valid, which also takes the air by relocating part of its history to Marseille, the other stronghold of French rap.
Around L'Alpha, perfectly interpreted by Laetitia Kerfa, we find with pleasure the old cast members (Saïdou Camara, Brahim Bouhlel, Franck Gastambide, Sabrina Ouazani, Moussa Mansaly, Bosh, Hakim Jemili …), as well as the new faces, including comedian Fatou Kaba, Kenza Fortas, rapper Rohff (in French rap style) and especially Saïd Taghmaoui who embodies THE villain of season 2. Even darker, despite some lighter scenes, this new chapter of Valid allows Gastambide to continue to explore a dramatic tone far removed from that of his cinema comedies. A genre that we would see him explore on the big screen.
With the same qualities (and still some flaws), Valid season 2 should once again delight those who had devoured season 1, and perhaps even convert some of its despisers. However, despite the arrival of this new heroine we can regret that the series is not renewed more than that. Admittedly, The Alpha is a woman, but she encounters more or less the same galleys as Apash: the rivalries of the rap world, the crooked producers, the pressure of the media, the artistic dilemmas, the ghosts of the past which resurface … C 'is perhaps for fear of repeating that Gastambide announced to us that season 3 of Valid was not on the agenda for the moment …
Franck Gastambide: "There will be no season 3 of Validated for the moment"