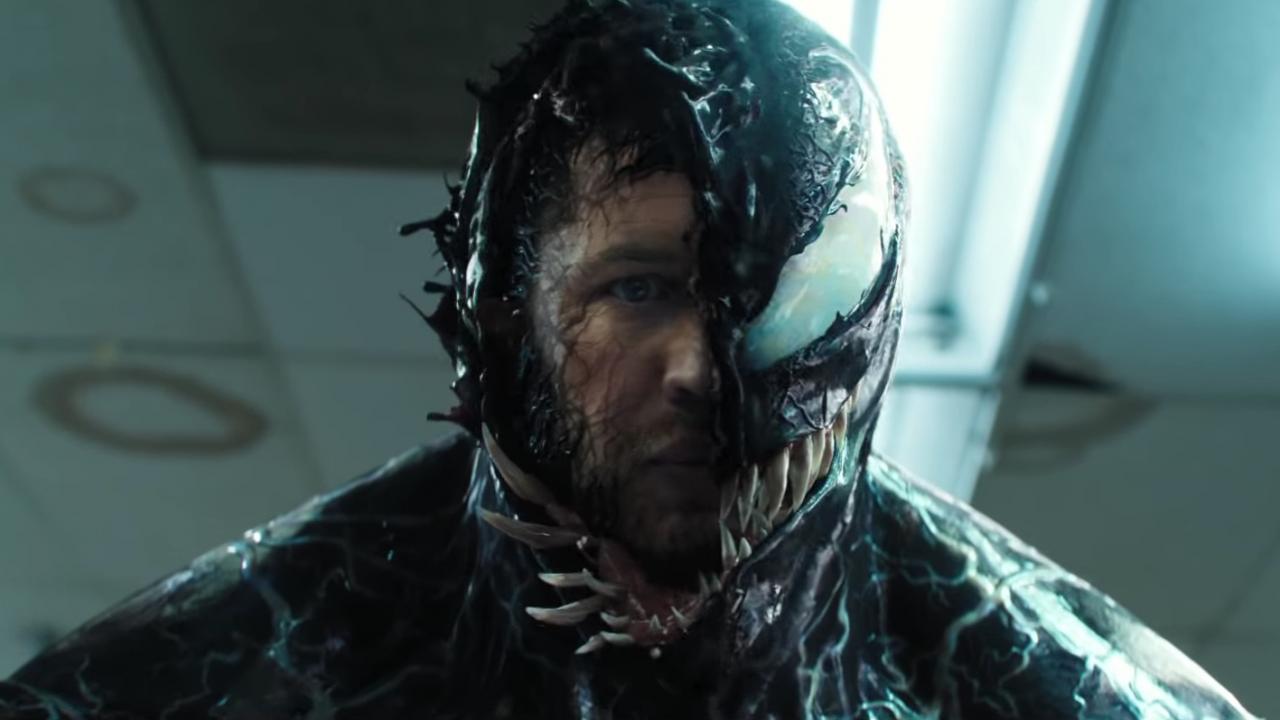 Tom Hardy is drowning in this blockbuster which seems to come from another era.
Released in October 2018, Venom, by Ruben Fleisher, with Tom Hardy, Michelle Williams and Riz Ahmed, will return this Sunday on TF1. A good way to wait until you leave your suite, Let There Be Carnage, still worn by the actor of Mad Max: Fury Road, but this time directed by Andy Serkis and scheduled for October 20 at the cinema.
Venom 2: Let There Be Carnage, a sequel without tail or head [critique]
Here is our review of the first opus:
After the critical failures of the films The Amazing Spider-Man, Sony conceded in 2017 to share the rights to the Weaver with Disney / Marvel. From this unprecedented agreement between the two studios was born Spider-Man: Homecoming, new reboot of the character, who now evolves alongside the Avengers. Sony could have stopped there, take advantage of the royalties and let the old competition do the job. Except that the contract stipulated that the firm still had the right to exploit in the cinema the secondary characters of the universe Spider-Man. Neither one nor two Venom was in the pipeline, with the aim of creating a parallel "cinematic universe". Already embodied on the big screen in Spider-Man 3 by Topher Grace, the emblematic enemy of Spidey is therefore back in his own feature film, in the guise of Tom Hardy and the direction of Ruben Fleisher (Welcome to Zombieland, Gangster Squad).
The Venom director didn't understand the criticism of his film
The story of Eddie Brock, a successful investigative reporter who finds himself contaminated by an alien symbiote of superhuman strength. The bug was brought home by an evil CEO, a carbon copy of Elon Musk (Riz Ahmed, who just does the job), determined to merge the human and the alien in order to allow humans to live in space. Doped with twists and turns and improbable coincidences, the film only works in awkward breaks in tone. Fleisher switches without warning from fantasy thriller to embarrassing cartoonish comedy, and ends up turning everything into a pastiche (the superheroic genre, the dialogue, Tom Hardy himself).
Brock's schizophrenia – the symbiote speaks to him and can take control of his body – is unfortunately quickly evacuated in favor of an endless succession of over-cut action scenes. Despite a substantial special effects budget, Venom looks like a rough-hewn blockbuster from the 90s. Hardy obviously goes with a good heart, but disappears under his incessant grimaces and absurd jokes that would bring shame to any actor of series Z. The memory of the star in biting into a live lobster will haunt us for a long time.
After a third act without surprises (really none), the film tease his sequel with the help of a post-credits scene where a great actor, makeup and hair like Tahiti Bob des Simpson, loses all dignity. Help.
Woody Harrelson also didn't like his wig in Venom