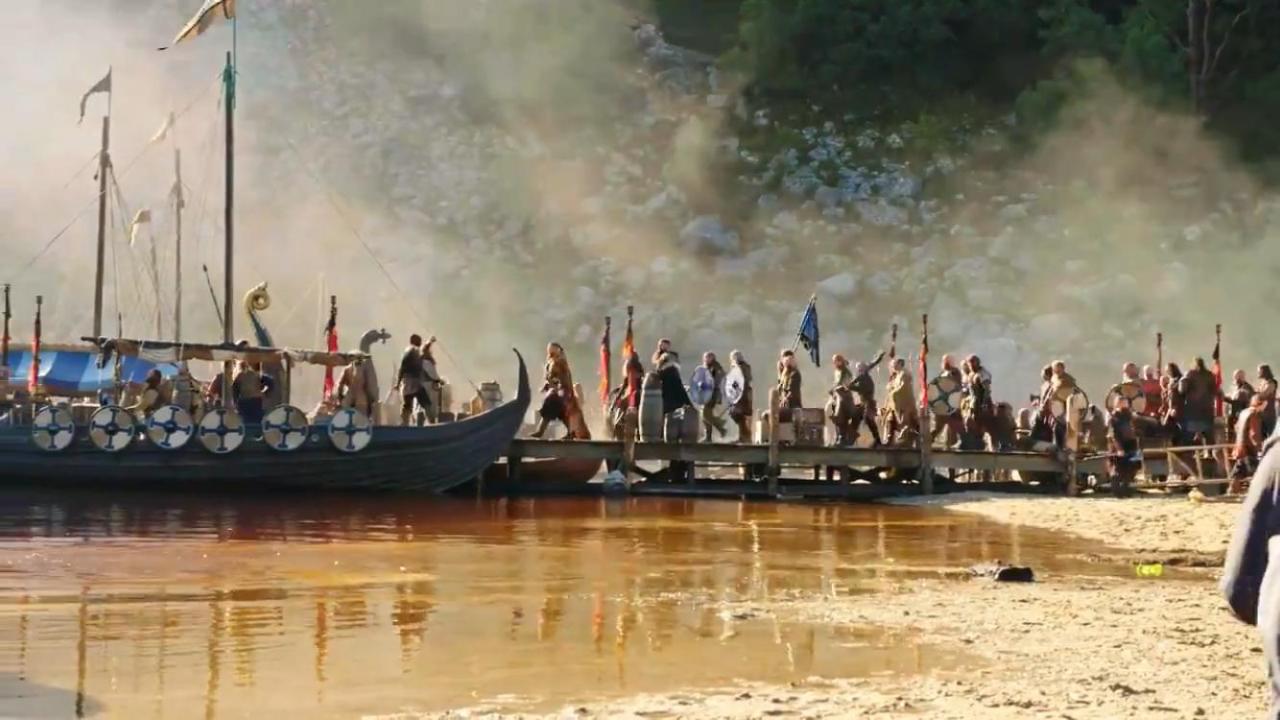 One minute behind the scenes, which shows the big resources invested and the scale of this sequel, which will take place 100 years later.
While the season 6 finale of Vikings has just arrived on Netflix in France (the first 10 episodes), the streaming network yesterday unveiled a first look behind the scenes of the next series Vikings: Valhalla. One minute behind the scenes of the filming of this sequel, still concocted by creator Michael Hirst, and screenwriter Jeb Stuart, which will take place 100 years later:
Set sail behind the scenes of Vikings: Valhalla #GeekedWeek pic.twitter.com/gr3RCCsbjJ

– Netflix Geeked (@NetflixGeeked) June 7, 2021
The video doesn't say much about the story, but shows the big bucks put in place and the scale of what will be Vikings: Valhalla. Great Viking ships have been recreated in real life, with great battles in the offing.
Vikings: Valhalla will begin at the start of the 11th century and will recount the legendary adventures of some of the most famous Vikings who ever lived – Leif Eriksson, Freydis Eriksdotter, Harald Hardrada and Norman King William the Conqueror. These men and women will fight their way through the struggle for survival in an ever-changing world.
We will see all this in Vikings: Valhalla, by the end of 2021, on Netflix.