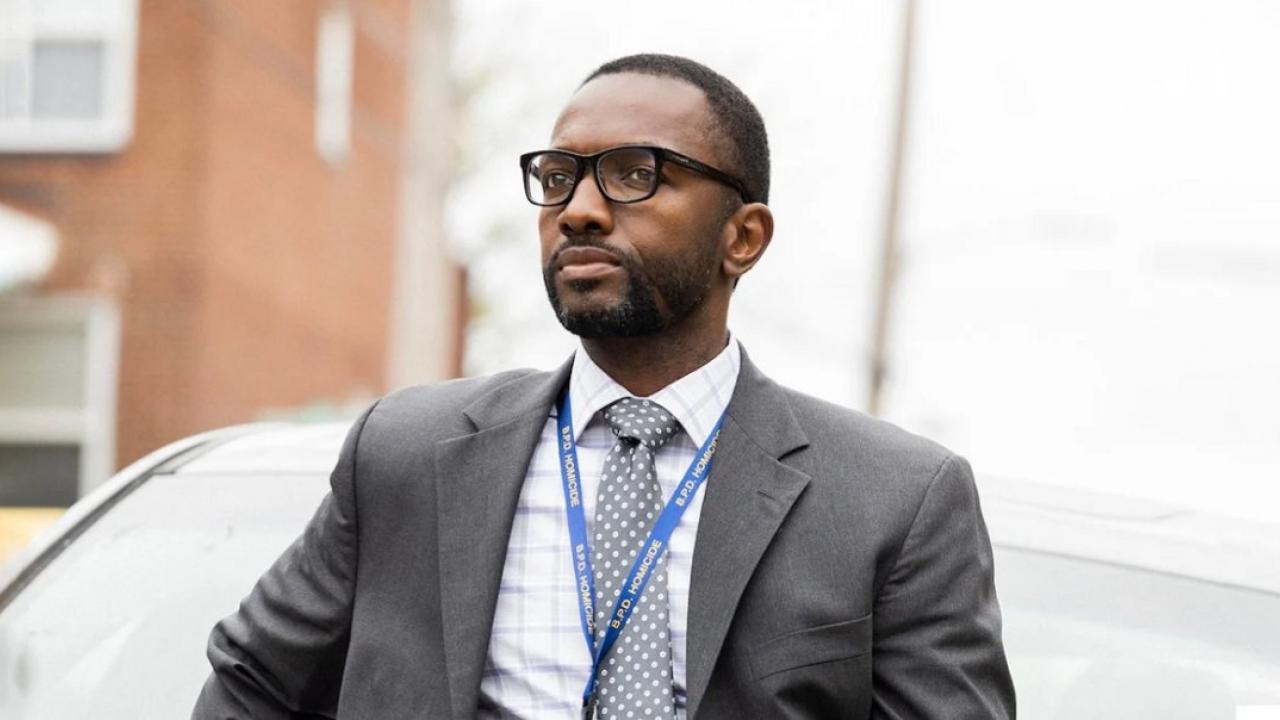 Jamie Hector returns to Baltimore and reunites with David Simon for a wildly intense new crime series, this time based on an incredible true story.
The fans of TheWire are on a war footing: David Simon is launching today – in France on OCS – We Own this City, his brand new crime series, which takes us back to the winding streets of Baltimore. As in the heyday of Bugged, the brilliant creator, associated with his lifelong partner George Pelecanos, delivers a brutal painting of the metropolis of Maryland, abused as much by its criminals as by its police forces. In this case, we follow the abuses of the BPD Task Force, led with an iron fist by a Jon Bernthal (The Punisher) fiercer than ever. Based on a true story of corruption and trafficking, We Own this City has the flavor of TheWireeven if it is quite different:
"Nope, We Own this City is not a sequel to TheWire. David Simon has been dealing with the war on drugs for years. But this time, it focuses on young cops who are thrown into the streets, without supervision, within a "Task Force" whose mission is to clean up the neighborhoods. The decor is the same, the set design of this downton Baltimore is familiar, but the tone is very different", explains the actor Jamie Hectorwho played the terrible Marlo in TheWireand who now embodies a cop, in We Own this City. "This new series is glued to the field. We follow cops mentoring other cops, mentoring other cops and so on, repeating a perverse pattern."
In any case, 15 years after the end of Bugged, Jamie Hector therefore plunged back to Baltimore, with "a strange feeling. Like a sweet nostalgia, he tells us.
And to those who will discover We Own this City this year, but who do not yet know TheWirehe enjoins:Gotta binge it! (laughs) It's available in full everywhere (in France on OCS). I'm sure if you haven't seen it, you're bound to watch it. If only to be able to participate in conversations! Because it's a series that has changed the lives of many people. TheWire has repercussions even in today's world, so better to have seen it!"