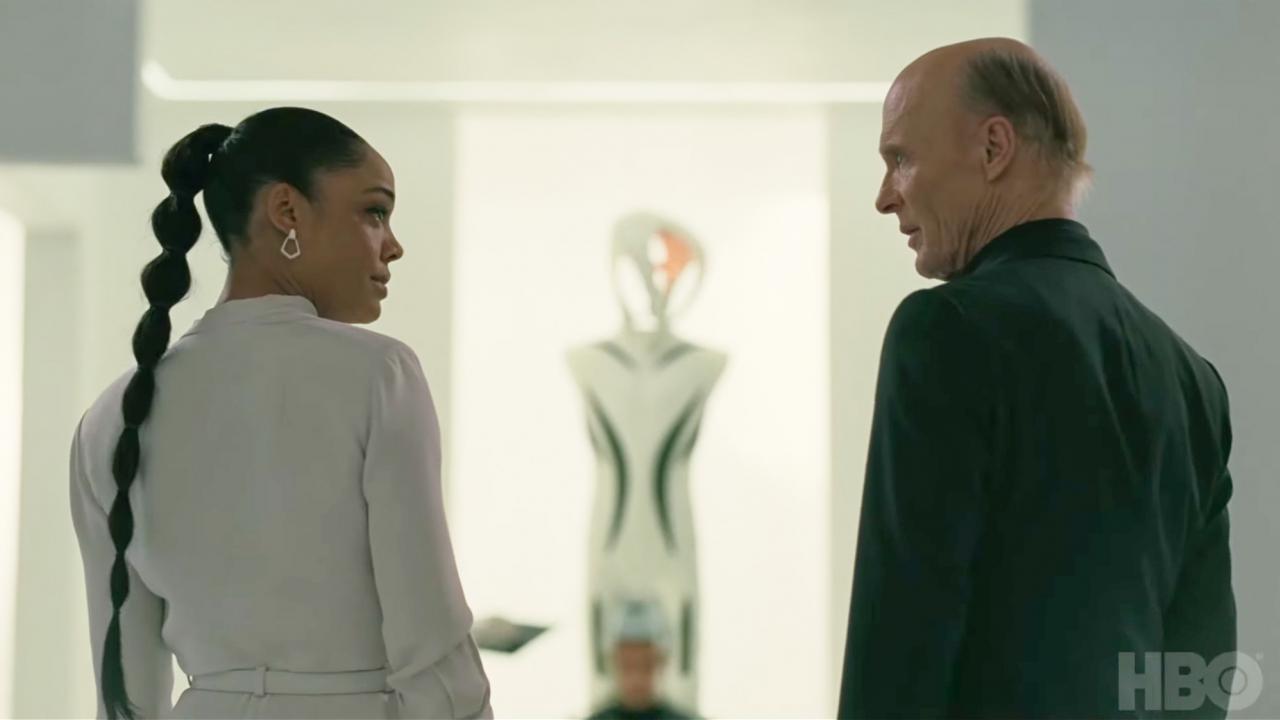 A fly-by-night preview of Jonathan Nolan and Lisa Joy's SF puzzle.
"Perhaps it is time to question the nature of your reality."You don't have it all figured out? Neither do we. The trailer for season 4 of Westworld looks like a Chinese puzzle…especially since it's been over two years since Season 3 aired. But it looks gorgeous!
In this two and a half minute preview, we find Evan Rachel Wood on the narration. "It's the story of a girl", says his android (but which one?). "Every day she wakes up, the more she sees him. Nobody else can. But there's something wrong with the world… and it's his fault."
After that, we don't really know who is who, where we are, who does what… The man in black is hooked up to some kind of machine and finds himself in great danger, visibly targeted. Maeve looks mysterious in a cocktail dress. Charlotte Hale appears in Terminator version (a copy of Dolores?). Caleb walks around looking annoyed. Bernard holds up the symbol of the labyrinth that we have seen so often. And then there are the flies. Lots of flies…
We will know more in a few days. Westworld season 4 will be launched on June 27 in US+24 on OCS in France.