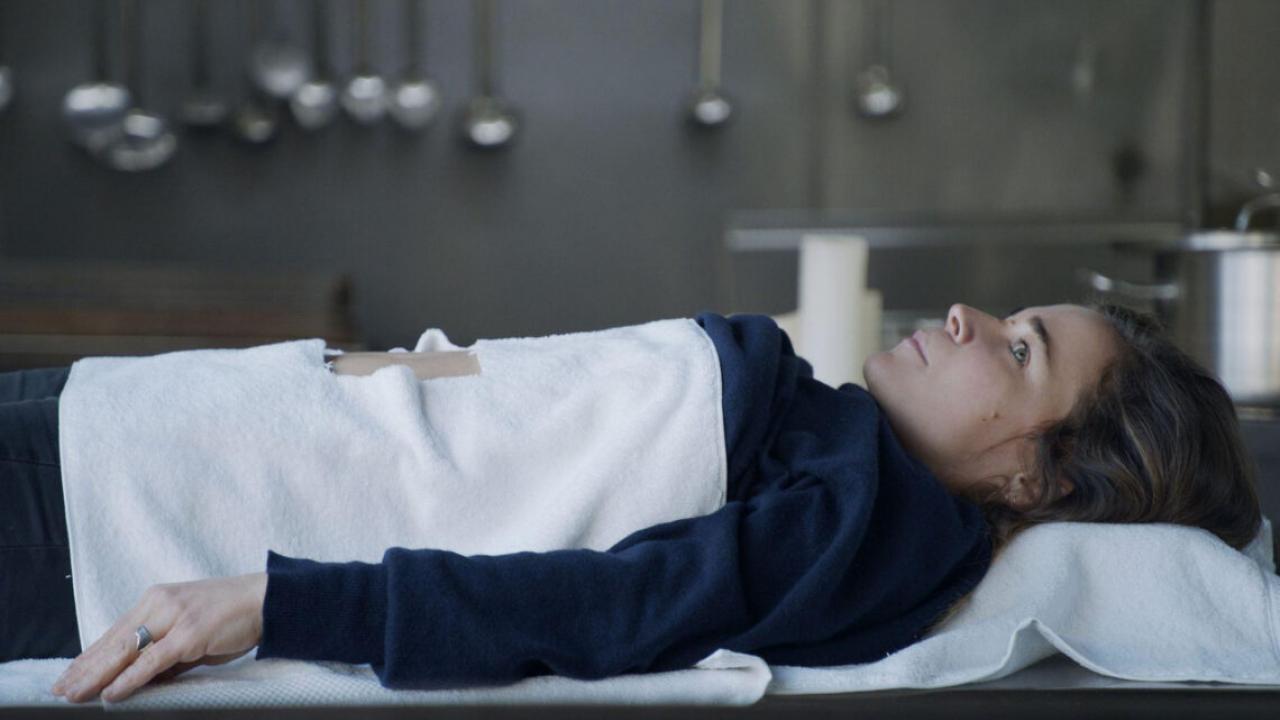 The comedian and actress returns to the "mockumentary" (with Louis CK as a guest star!) But gets lost in a laborious charge against the tyranny of social networks.
It's the return of Blanche Gardin to the "mockumentary" acronym Canal +, twelve years after the very cult Inside Jamel Comedy Club. It is also – drumbeat – the TV comeback of Louis CK. The man who reinvented the "self-fictional" comedy in the early 2010s, before seeing his works blacklisted following accusations of sexual exhibitionism, is the recurring guest star of his girlfriend's series White. The best version of myself begins this Monday evening in prime time on the encrypted channel.
The visio appearances of Louis CK punctuate this true-false documentary which begins, precisely, as a reflection on the state of comedy in 2021: victim of very violent intestinal problems, Blanche Gardin is advised by a doctor to stop the stand-up. In addition to the cancel culture, the show will also tackle, in bulk, the tyranny of social networks, the contemporary obsession for personal development, the narcissistic part of digital activism … Targets so numerous that they actually end up getting a bit blurry. Despite some great moments of comedy (mention to the sadized assistant, played by Paul Moulin) and real unease (Gardin's cries of agony), the series suffers from a very dated form (nothing new in the register of embarrassed stares at camera from The Office) and a narration that is too diluted, which gives the impression that it was invented during the editing, in pain. What about Louis? Stuck in his Zoom window, as in a kind of digital purgatory, he remains very funny when it comes to improvising jokes about intestinal transit or the shape of his girlfriend's stool.