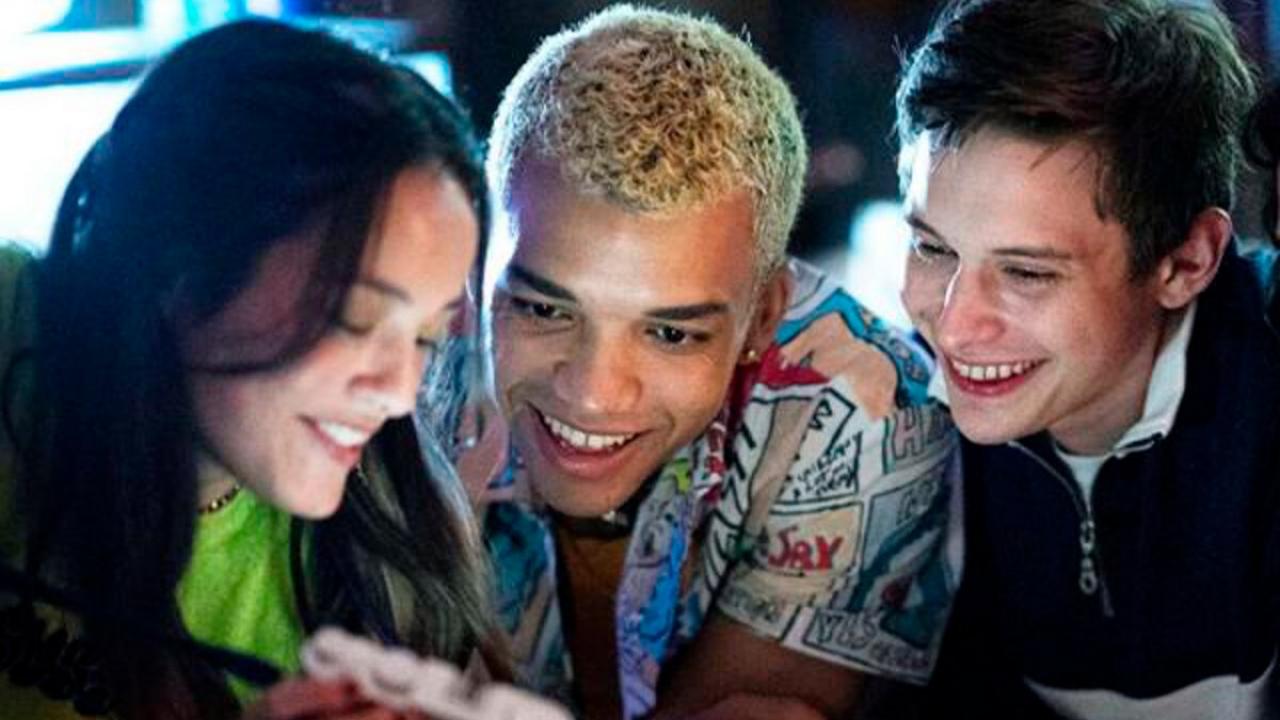 Today's adolescence, plural and struggling to express its desires, told by a young author. Imperfect, the series grows over time.
Typography is not only cosmetic and above all not accidental. Genera + ion – which will be broadcast on Canal + from tonight in prime time – aims to tell the story of Generation Z by questioning it in all its diversity. And by pleading for authenticity. Co-created by Zelda Barnz (barely 18 at the time of writing) and her father Daniel (Cake), produced by Lena Dunham (which is almost a handover), the series runs midway between Sex Education and Euphoria (to which it will be difficult not to compare it).
At first contact, the teen drama is shimmering, extravagant, sassy. He has things to say (his vision of social networks is among the most relevant seen on screen) and a cast with great potential (Justice Smith, overwhelming by splitting the armor). However, at first he does not seem to know which way to go about it. The result is a happy mess, fun, but not always to the advantage of the series. As when she flutters between her characters, her plots, and narrative processes that she leaves aside, before moving on and perhaps coming back to it (the game on the notion of points of view). An imperfect field of experimentation like its protagonists who grope to build themselves. It takes a handful of episodes (out of sixteen) to get to the heart of the series, much less inconsistent than it looks. The tragicomic pre-credits, cut into fragmented sequences that introduce the series until mid-season, should have put us in our ears. Genera + ion works and reveals itself in small touches. When placed end to end, the material is highly flammable.