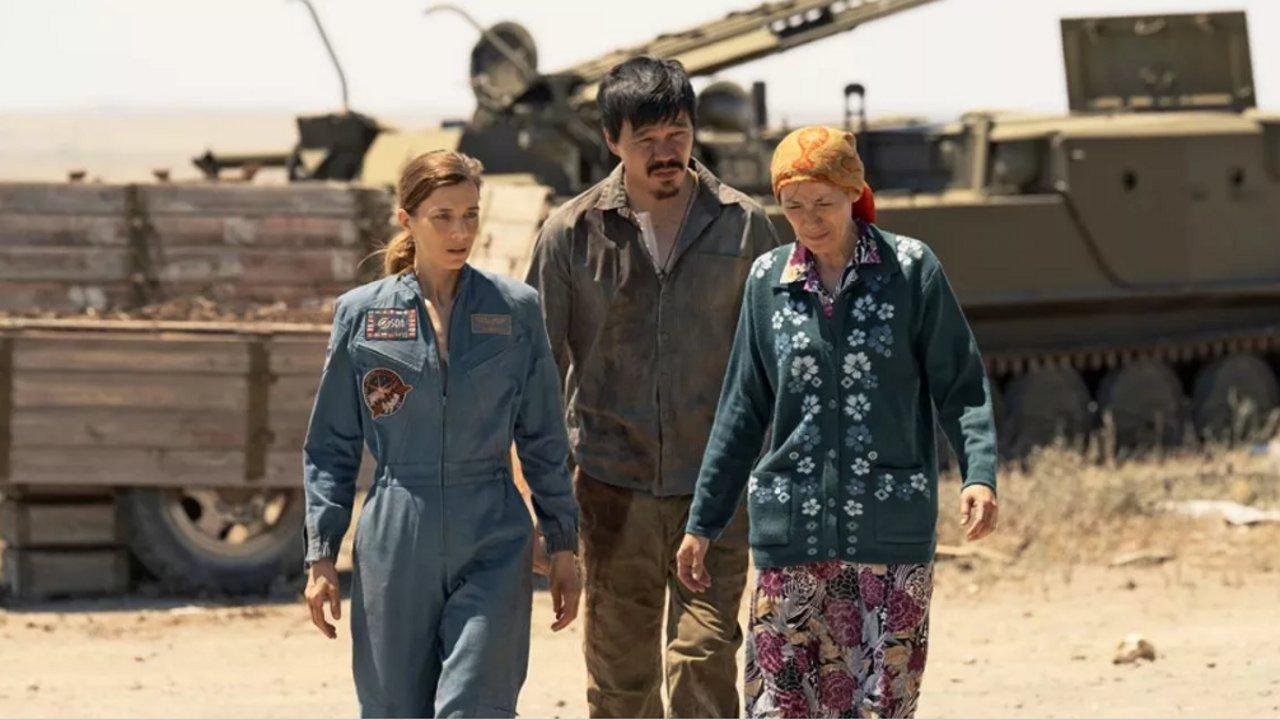 Cosmic polar shared between space and a hostile solid ground, Infiniti testifies to an obvious appetite for the genres. Even if it means overdoing it sometimes.
Tirelessly brought to the screen, thrillers find, sometimes literally, spaces for renewal. Recently, the British Vigil declined an investigation between land and sea, even in the anxiety-provoking carcass of a submarine. We remember Polar Day, epigone of'Insomniawhich remained on dry land but was deployed in geographical regions subject to unprecedented constraints. Infiniti – which begins tonight on Canal + – plays on all these tables.
In the cosmic skies, the ISS and its occupants cease broadcasting, as the body of an astronaut is found in a grisly scene in the relatively unpredictable Kazakh steppes. An astronaut on the sidelines and a local cop will try to see more clearly, in what initially promises to be an investigation with very glaucous trappings that authors like Grangé or Chattam would not deny. We quickly perceive the outlines of a conspiratorial thriller, the beginning of an existential tragedy between past and present and, without spoiling the rest of the plot, a downright metaphysical SF with very "Tarkovskian" accents. There's a lot to see and almost as much to enjoy in this technically impressive mini-series.
But the various elements of the plot jostle at the gate and, put end to end, agree with various fortunes, when they are not prevented from unfolding, for questions of priority. There remains the galvanizing exploratory appetite of its author duo, as well as its co-producers, who were already at the helm of the series Tasksperfect cousin work.