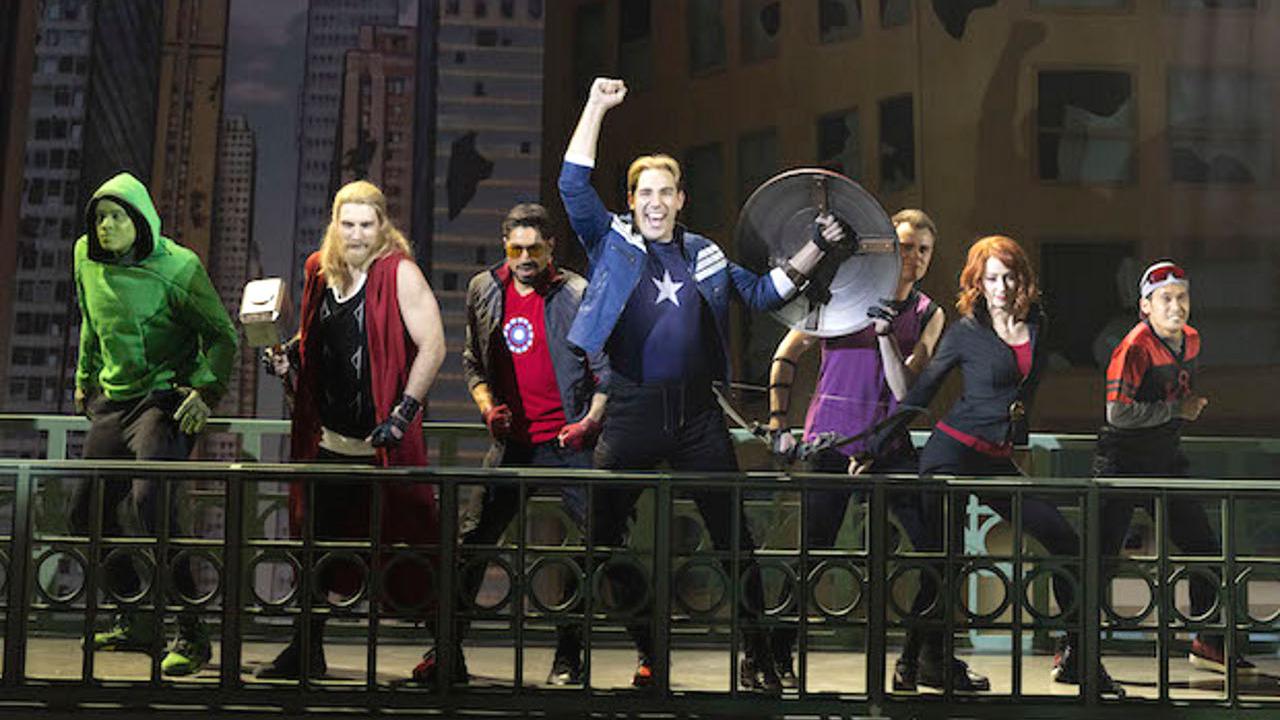 His name is Shaiman … and no, he's not a superhero.
It's a post-credits scene that can be spoiled without fear! As is customary, the last episode of Hawkeye – broadcast this Wednesday on Disney + – includes a small bonus scene, in the middle of the credits. Nothing overwhelming for the MCU, just a candy in the shape of a "Christmas gift", as the production suggests:
Hawkeye offers us the complete version of the musical that opened the series, in episode 1. The final number of Rogers Save the City: The Musical is unveiled in full, and thus tells in a frankly absurd way the story of the Avengers and their fight against the Chitauris in 2012. With Ant-Man in addition!
Hawkeye: Find Out All About The Musical "Rogers"! [exclu]
And during the sequence, the camera lingers on a spectator, completely inhabited by the performance and the performance of the actors. So who is this mystery man in the middle of the audience in the post-credits scene of Hawkeye ?
It is in fact Marc Shaiman, a famous real-life Broadway composer who was hired by the production of Hawkeye to write and compose Rogers Save the City: The Musical ! It is therefore to him that we owe the brilliant "I Can Do This All Day". It is thus presented on the screen in the form of a nice cameo. Marc Shaiman is also a great composer of film music, 7 times nominated for the Oscars.