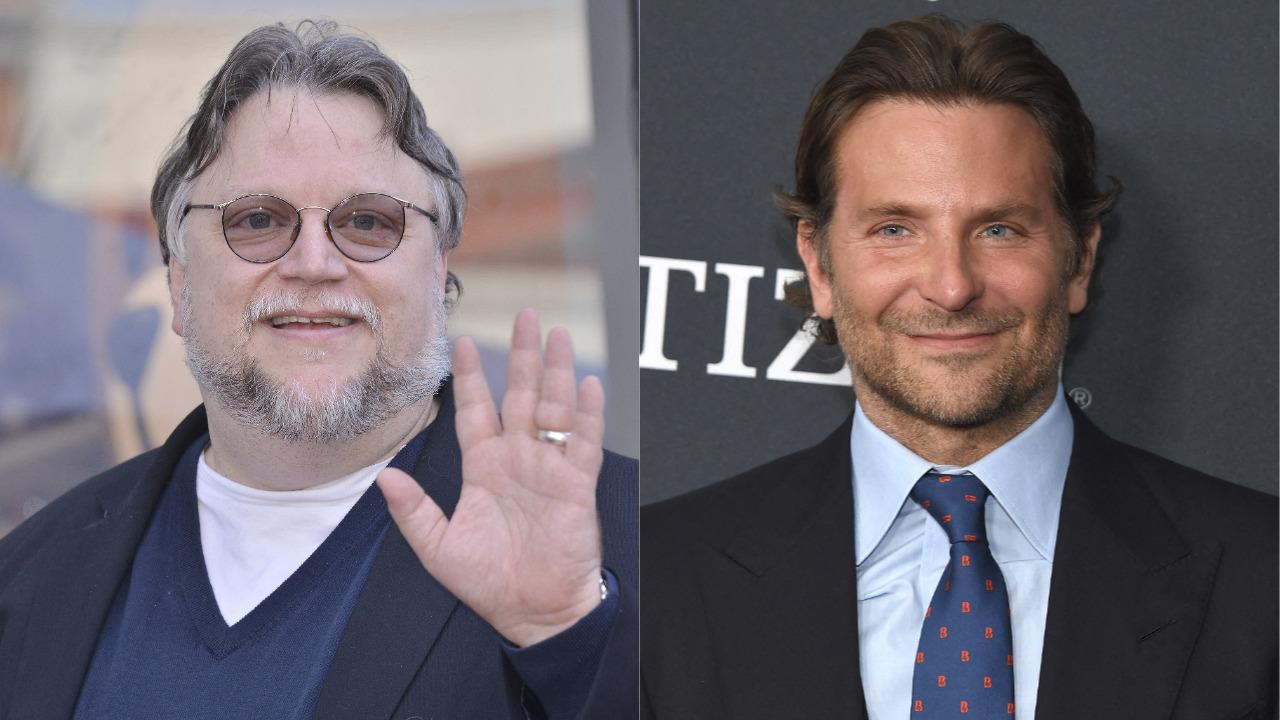 It took two and a half years to make Nightmare Alley. Plenty of time to bond.
Bradley Cooper is the main actor in the upcoming film by Guillermo Del Toro, Nightmare alley, a dark thriller inspired by William Lindsay Gresham's 1946 novel, which follows a man working at a carnival and teams up with a dangerous psychiatrist (Cate Blanchett). Invited to discuss the project in video by the organizers of the Tribeca festival, the two men returned to the specific creation of this film, which took two and a half years to make. Filming, which started in January 2020, had to be interrupted in March, so the director took advantage of this time without shots to do the first third of his editing. He also discussed the project a lot with his actor, who is also a director (Cooper was also very successful thanks to A Star is Born), and over the course of their discussions, the film has apparently evolved a lot. When Del Toro finally wrapped up the shots, in December 2020, what he had filmed no longer looked exactly like what he had originally planned.
Currently in post-production, the creator of Pan's Labyrinth and of The Shape of Water even says that this experience has profoundly changed his way of doing cinema. Here are excerpts from their exchange.
Guillermo del Toro has finished filming his new gothic movie, Nightmare Alley
Guillermo Del Toro, regarding the shooting decision on March 10, 2020: "Stopping us was not obligatory, at the time, but we both thought that if we continued and someone got sick… We thought we had to stop it. Nobody expected it. Everyone had left for lunch … and returned six months later! "
Bradley Cooper, on the film's outsized workmanship: "We have been preparing Nightmare Alley for two and a half years. It is a unique experience to go through a pandemic like this, to take a six month break and come back to the film. Not only has it allowed us to become good friends, but also plus, it was a hell of an artistic experience! (…) This particular film required a certain rigor. Thank God we had all this time to create it! Even if its story is simple, you had to be fully focused, all the time. I don't think we realized how much it would require of us before we started. It was a discovery. There is a certain arrogance at the beginning, we tell ourselves that we can do it, then once inside, you ask yourself: 'How is that possible?' "
With A Star is Born, Bradley Cooper asserts himself as Clint Eastwood's heir
Guillermo Del Toro, on his relationship with Bradley Cooper: "At first I never thought it would get so deep. We started talking about the script, and then it echoed our own lives, but also the way we saw the world. We got into that. dark and weird time, and it allowed me to do Nightmare Alley while changing my way of seeing the world. (With Bradley), we really connected as writers, we brought each of the things to this story. . A director is an actor and an actor is a director. There is no clear separation between the two. It took a while to get used to this. Usually I create and guide these little eggs of Fabergé that are my films, obsessed with the details, but suddenly, we were together in this adventure. I will never make a film in the same way again. (…) Curiosity and integrity are both key elements, they are very closely related. We are like truffle hunters, who seek to reach a certain truth, not for cement realism, but a reality in the way we tell our story. We do this only by being curious. When you work with collaborators, the main challenge is to find the balance of point of view, and to respect this quest for the truth … I found it strong, at 56 years old, to be in top of complicity and curiosity. We kept looking, asking ourselves: 'Is that all we can do on this stage? On this plan? '"
Bradley Cooper, on rewrites of the film in the making: "We shot the second half of the movie first before it started, but we didn't want it to be like that initially. Sometimes things are done a certain way depending on the rainy or snowy weather, the availability of the actors. This was my fault. I was coming from New York and I said: 'I can't do it right now, give me time to organize myself.' " Del Toro adds: "Good, after all. I believe with all my heart that life gives you what you need, not what you want. We had that window and we were looking everywhere. We were leaving with this very arrogant character (Stanton Carlisle, played by Cooper), certain to be in his right, and we had the opportunity to stop for six months and analyze what we were doing. Not just for this character, by the way. , you could rewrite a lot of things before you got back on set. If you have an open mind, the movie will find you. Every movie will tell you what it needs. "
Also worn by Rooney Mara, Willem Dafoe, Ron Perlman and Richard Jenkins, Nightmare alley is scheduled for next December at the cinema.
From Cronos to Troll Hunters, Guillermo Del Toro traces his career