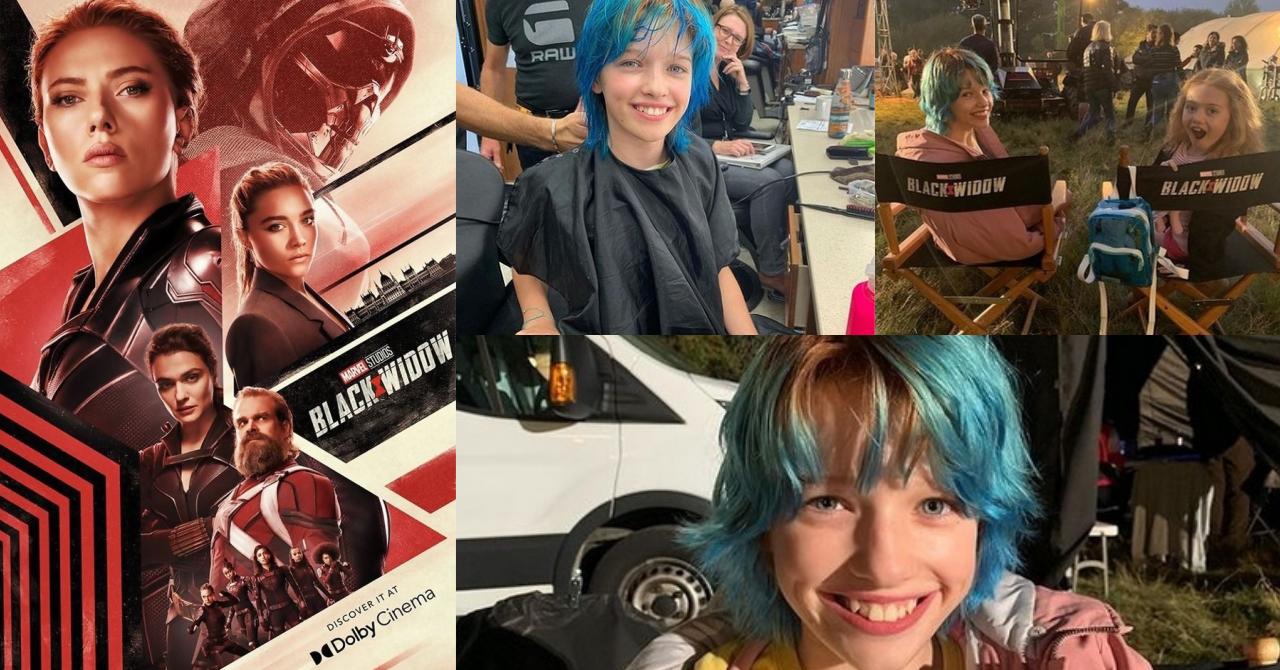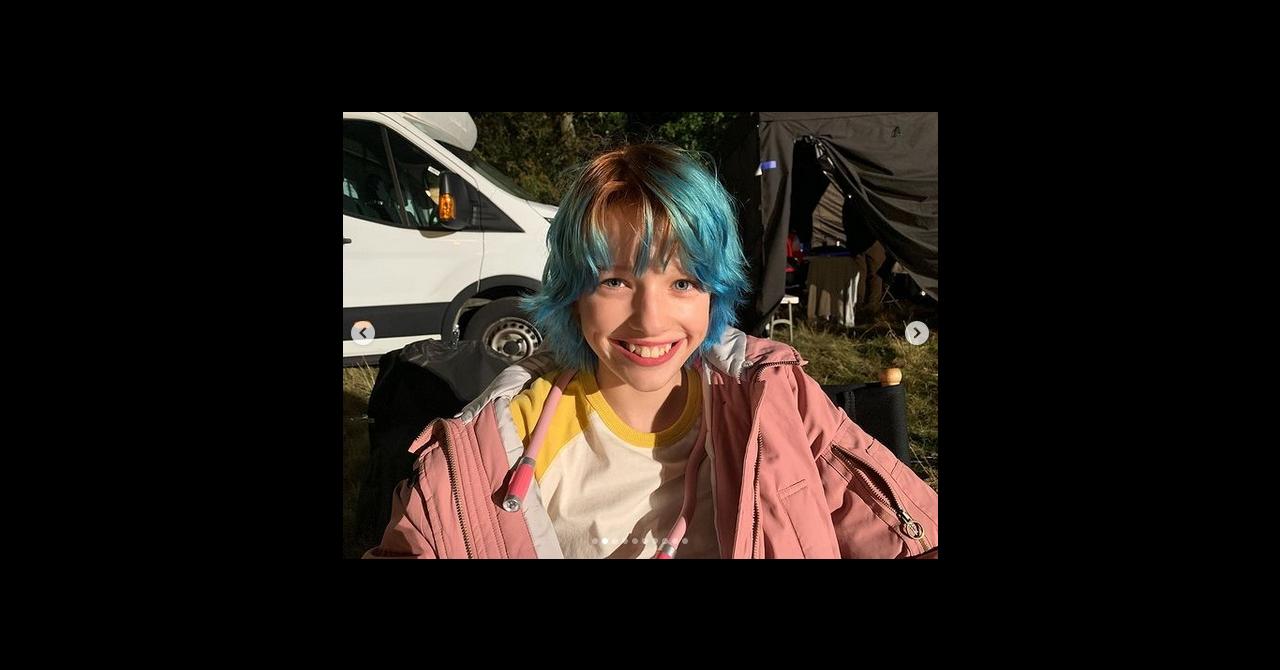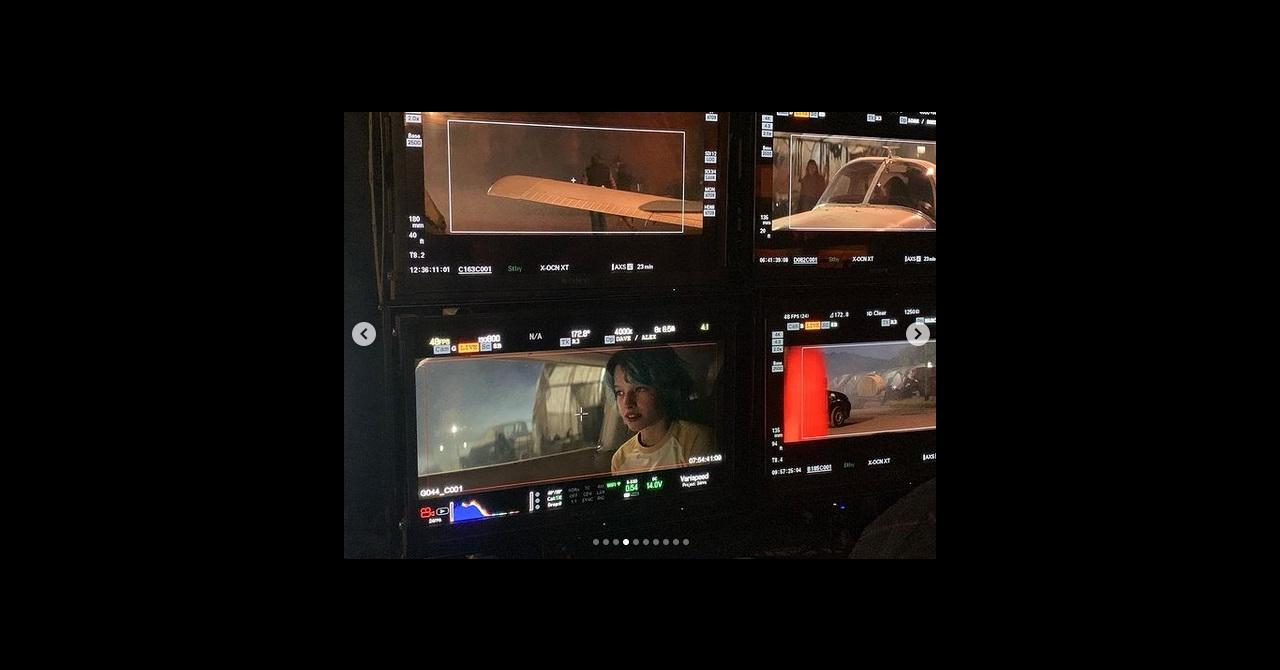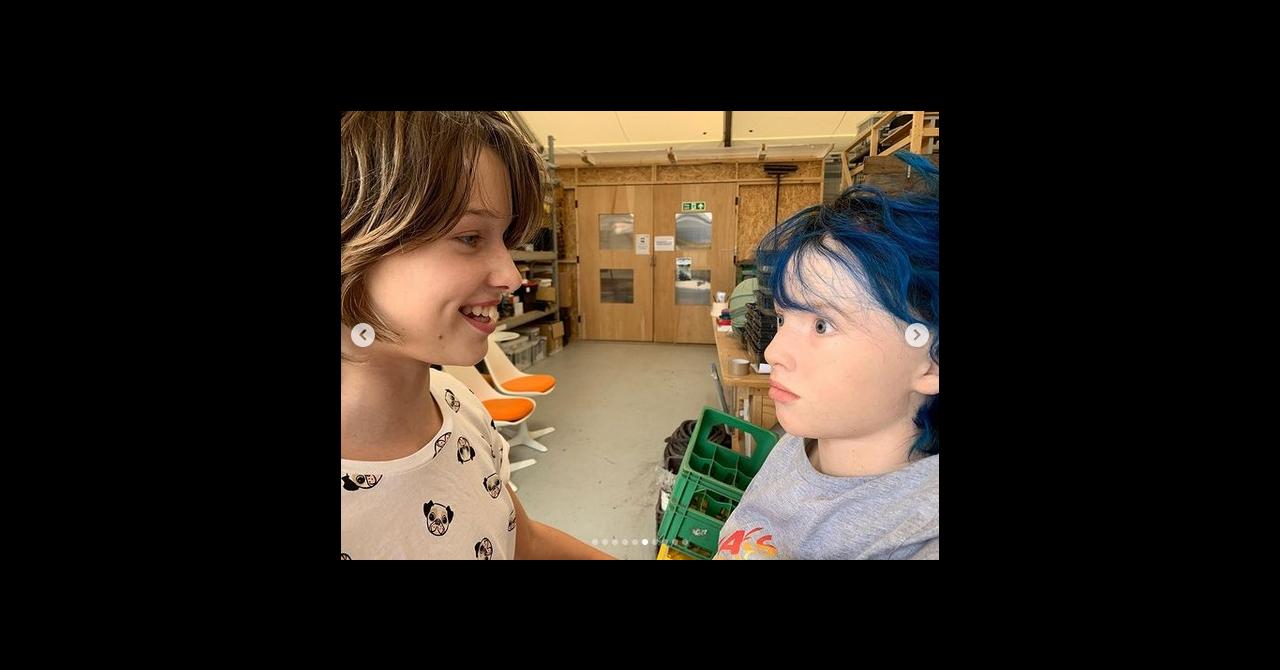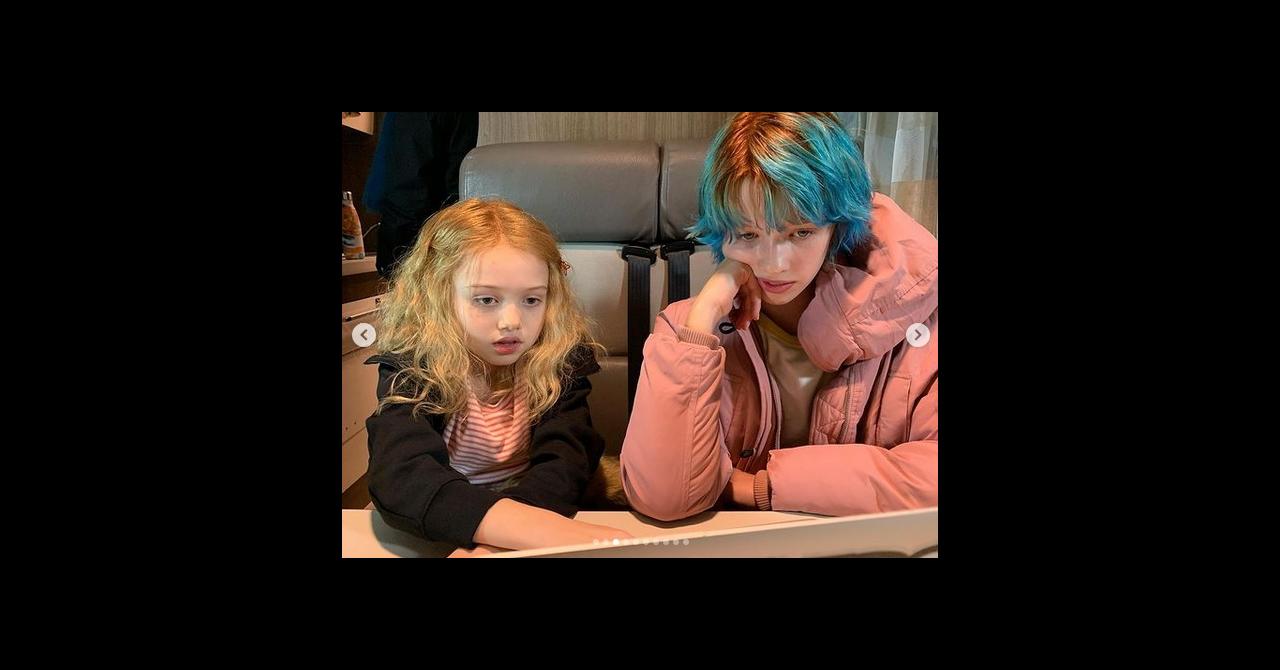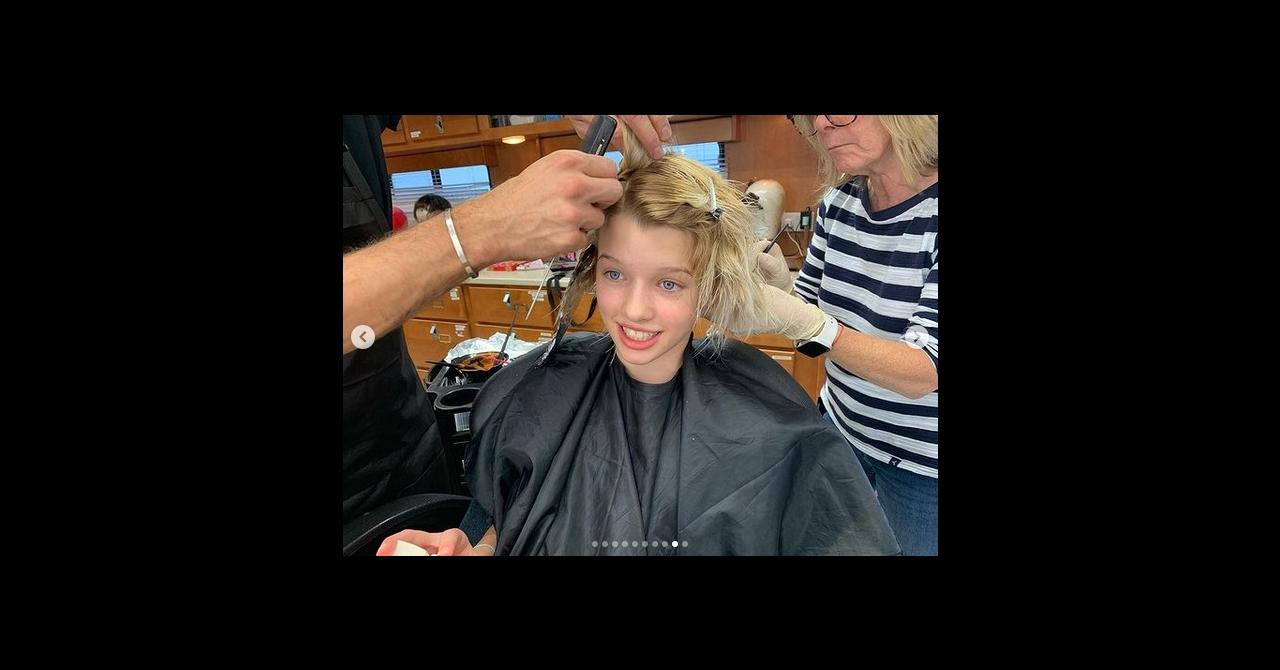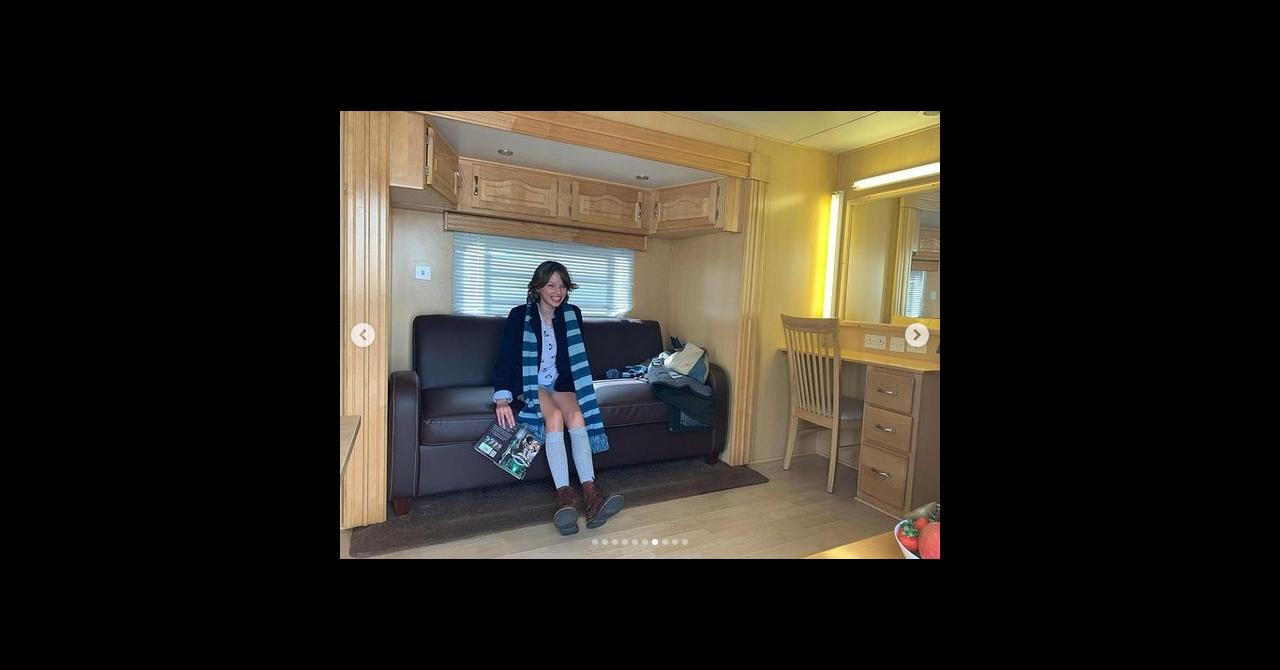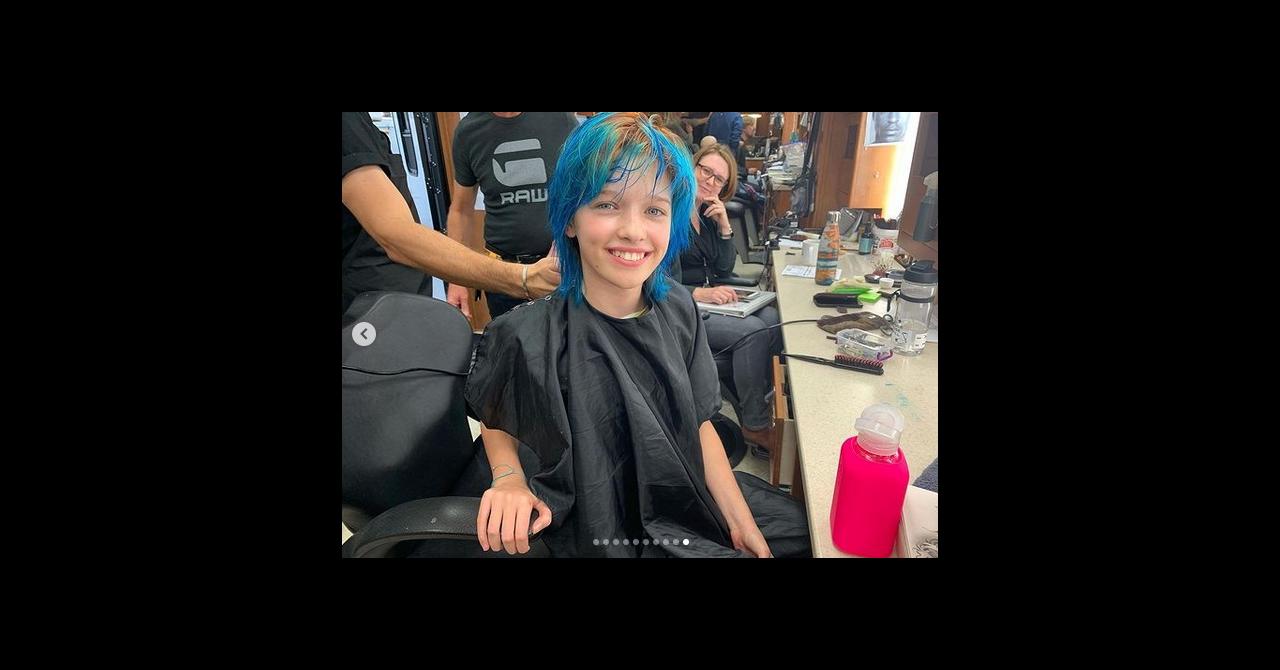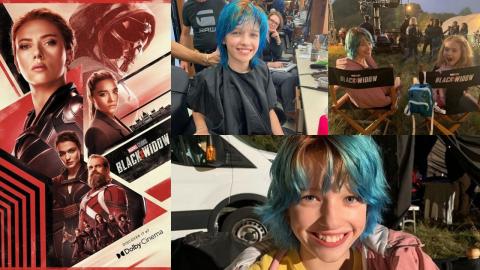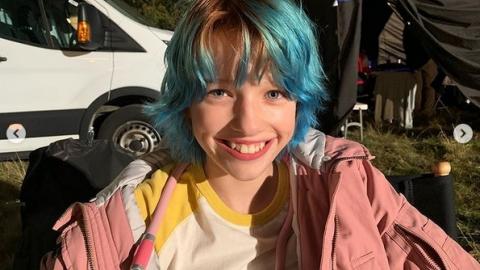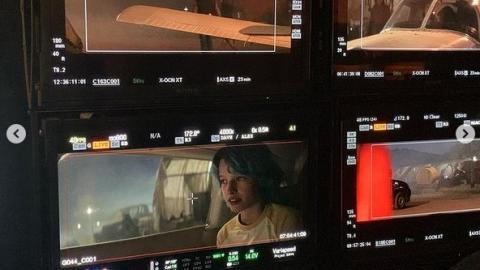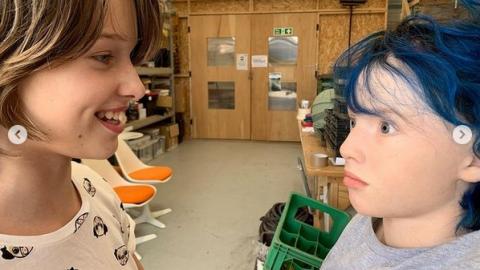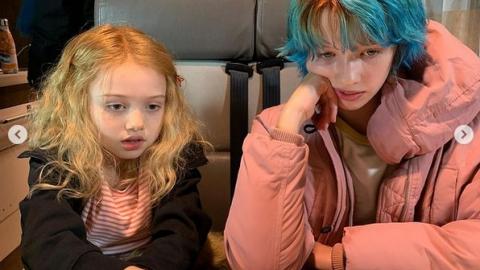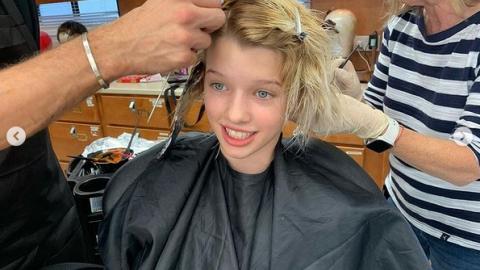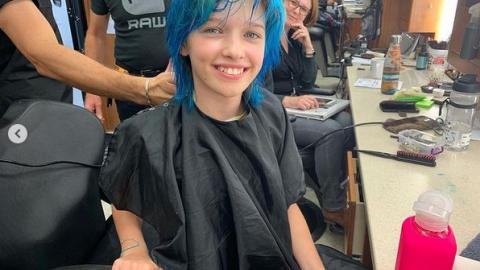 Ever Anderson Shares Backstage Photos of Black Widow: "Behind the Scenes of Black Widow !! My mom took some super secret photos on set …"

"She almost had to destroy them when she was caught by security, but thank goodness she managed to parley"

"That picture of me with my puppet ?! Too creepy."

"Here I am with my movie sister, Violet McGraw …"

"She does an amazing job as young Yelena"

"They colored my hair blue for this film"

"For the first time, I had my own trailer to do my homework and stuff, that was so cool."

"They colored my hair blue for this film"

The Fifth Element star took "super secret photos" of her daughter on the set of the latest Marvel.
While Black widow, the solo film dedicated to the Marvel heroine played since 2010 by Scarlett Johansson, is finally showing (and a hit!), 13-year-old Ever Anderson recounted his experience on the set on his Instagram account. Chosen to interpret the young Natasha Romanoff for a scene with Violet McGraw, who plays the young Yelena (played as an adult by Florence Pugh), she explained that it was her mother who took "super secret photos" behind the scenes, as well as a video on board an airplane.
Without spoiler the sequence in question, the daughter of the actress Milla Jovovich (The Fifth Element, Resident Evil) and director Paul WS Anderson (Mortal Kombat, Resident Evil) tells several anecdotes, visibly impressed by the scale of this big production, while revealing some pictures. Here is his message, and his French translation.
Black Widow accomplishes her entertainment mission [critique]
"Behind the scenes of Black widow !! My mom took some super secret photos on set, which she almost had to destroy when she was caught by security, but thank goodness she managed to parley. Otherwise, we wouldn't have been able to share them, now that the movie is out! Here I am with my movie sister, Violet McGraw, who does an amazing job as young Yelena, and also my hair colored blue for this movie. And this picture of me with my puppet ?! Too creepy. For the first time ever, I had my own trailer to do my homework and stuff, it was so cool. I was so proud to sit there the first time! Making this movie was one of the most exciting experiences of my life, and I hope you enjoy these photos. "
She has since returned to Disney Studios for another film, Peter Pan and Wendy, a live film by David Lowery (Peter and Elliot the Dragon, A Ghost Story) inspired by the classic studio cartoon Peter Pan (1953), which is due in theaters in 2022.
Black Widow: the post-credits scene explained in detail