"At the request of Ukrainian filmmakers", Michel Hazanavicius prefers to remove the letter Z from his title.
While the new French comedy by Michel Hazanavicius (The Artist, OSS 117…) out in less than a month, the director has decided to change the title for political reasons. Thereby, Z (like Z) bECOMES "Cut! ». He explains this decision in a press release: In view of the symbolic charge taken by the letter Z since the beginning of the war in Ukraine, and at the request of Ukrainian filmmakers, I decided to change the title of my film. This title may have been funny when we finished the film a few months ago, but it isn't funny anymore, and I can't take it.
My film is made to bring joy and in no case would I want it to be associated directly or indirectly with this war. I am therefore very happy to change it, and to this extent to show my full support for the Ukrainian people. I take this opportunity to thank all the production, distribution, promotion and exhibition teams who made this decision possible. ".
The distributor also took advantage of this title change to unveil its official poster: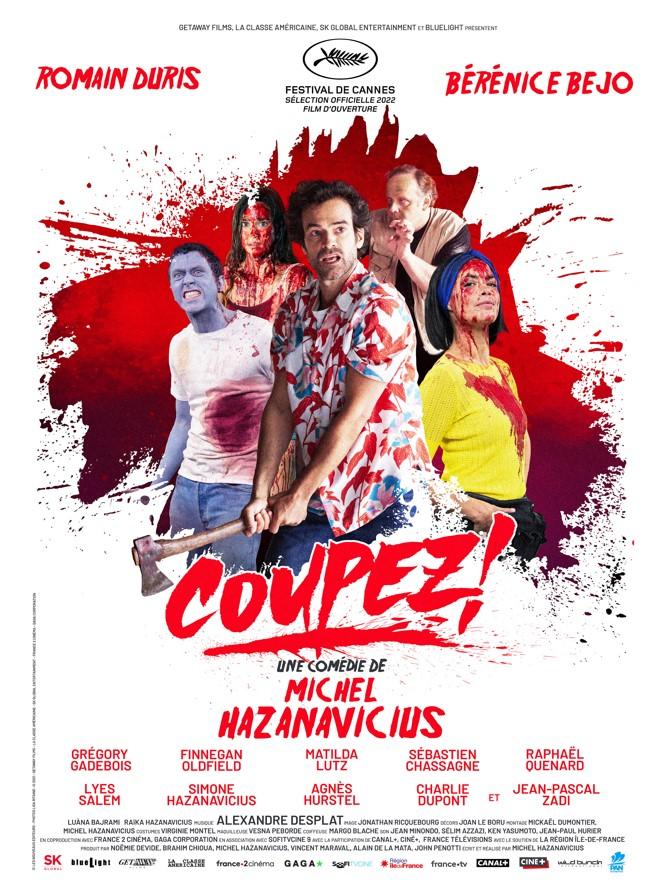 And for good reason. As reported The worldthe Z is associated with support for the Russian military operation in Ukraine, the letter being inscribed on Russian tanks and armored vehicles operating in the country of Volodymyr Zelensky.
Cut!, the new film by Hazanavicius, will be released on May 17 in French cinemas. On the program: a remake of the Japanese feature film Don't Cut!, with zombies, Romain Duris in the role of an insufferable director and by his side Berenice Bejo, Grégory Gadebois, Jean-Pascal Zadi, Finnegan Oldfield and Sebastien Chassagne. The comedy will open the 2022 Cannes Film Festival, its trailer right here:
Cannes 2022: the list of films in the official selection unveiled